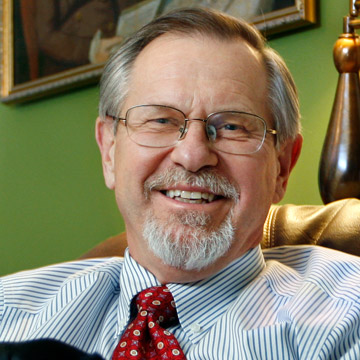 INDIAN RIVER COUNTY — County commissioners unanimously approved a contract with Alan Polackwich, officially sealing the deal with the new county attorney.
Polackwich, a barrier island resident, will replace out-going County Attorney Will Collins who is retiring in March. Polackwich's first day on the job will be Feb. 23.
Commissioners Gary Wheeler and Joe Flescher moved and seconded approval of the contract prompting Flescher to remark that the two commissioners have historically been opposed to contracts for staff.
The contract is "extremely simplistic," Wheeler said, adding that it is in line with contracts for other employees.
"We really had a find, if you will, with Mr. Polackwich," Wheeler said.
The new county attorney has been hired on with a base salary of $150,000 and a monthly vehicle allowance for $350, for a total of $154,200 annually.
Under the contract, Polackwich will have no severance package regardless of whether he were terminated with or without cause. If terminated without cause, he would be given a 30-day notice.
The county attorney will be entitled to 15 days of vacation time annually, according to the contract.
"He's a man of his word," Flescher said of Polackwich. "I can fully support (the contract)."
With the contract in place, commissioners wasted no time tasking Polackwich with contract and resolution reviews during the meeting.
The board has directed co-County Attorneys Collins and Polackwich to review the contracts of the assistant county attorneys whose contracts are coming up for renewal.
"We're setting precedent," Commissioner Wesley Davis said, explaining that given the light County Attorney contract, the assistant attorneys' contracts could have more provisions and rights.
Commissioners also decided to ask Polackwich and Collins to review a current resolution pertaining to land acquisition for road construction projects.
Members of the county's Public Works Department and County Administrator Joe Baird requested changes to the ordinance, which would allow for staff to prioritize road projects to get started on those that are fully funded and are necessary.