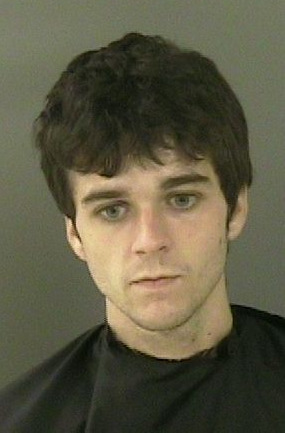 SEBASTIAN — A 21-year-old Sebastian man was arrested Thursday after police say he burglarized a home on Midvale Terrace last weekend, swiping $4,500 worth of collectible baseball and boxing cards.
The Sebastian Police Department arrested David Ryan LaBonte, of Concha Drive. LaBonte is out of jail on $35,000 bond and faces felony charges of burglary of an unoccupied dwelling and grand theft.
Detectives were called out to the Midvale home on Monday, Nov. 16, in regards to a break-in that occurred sometime between Nov. 11 and the 15. The homeowner told police that someone had stolen a large collection of baseball and boxing cards and a signed baseball.
During the course of the investigation, the Sebastian detective learned that the Indian River County Sheriff's Office pulled over a vehicle on Nov. 15 with a juvenile and LaBonte inside. The deputy found collector cards inside the vehicle at the time of the traffic stop.
On Tuesday, the Sebastian detective made contact with the juvenile from the traffic stop, who told the detective that he, LaBonte and another person went to the victim's home and took the cards and ball.
The investigation led to a female juvenile, who said that she, too, was at the scene, but remained in the vehicle while the others went inside the home. She said that the people she was with came out of the home carrying the cards.
For his part, LaBonte told investigators that he was at the scene but did not go inside the home.
More arrests might be possible in the case, but so far, LaBonte is the only charged with the burglary and theft.