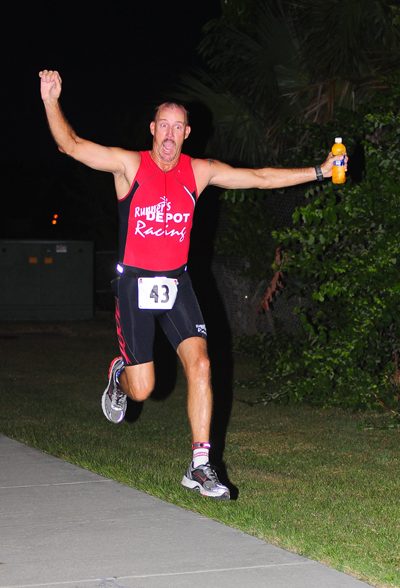 VERO BEACH — Healthy Start Coalition's first Beachside Half Marathon for a Healthy Start and One Mile Fun Run was a great success.  Approximately 250 runners crossed the finish line after completing the 13.1 mile course. The weather was perfect for the runners who had a 4 hour course limit beginning at 6:30 a.m.  More than 60 volunteers were at Riverside Park by 5:45 a.m. to help support the event by manning water stations and guiding runners throughout the course.
There was a lot of excitement for the event, as it was the first 1/2 Marathon Vero had in many years.  Children participated in a One Mile Fun Run that started with stretching exercises with Jill Price from City Fit, and all did an excellent job on their run too.
The event raised over $10,000 which will assist the Indian River County Healthy Start Coalition in help moms, dads, and babies in our community. The success was a credit to the hard work and dedication of the committee members, sponsors, and of the volunteers. Healthy Start Coalition looks forward to its next Half Marathon, already scheduled for October 16, 2010.