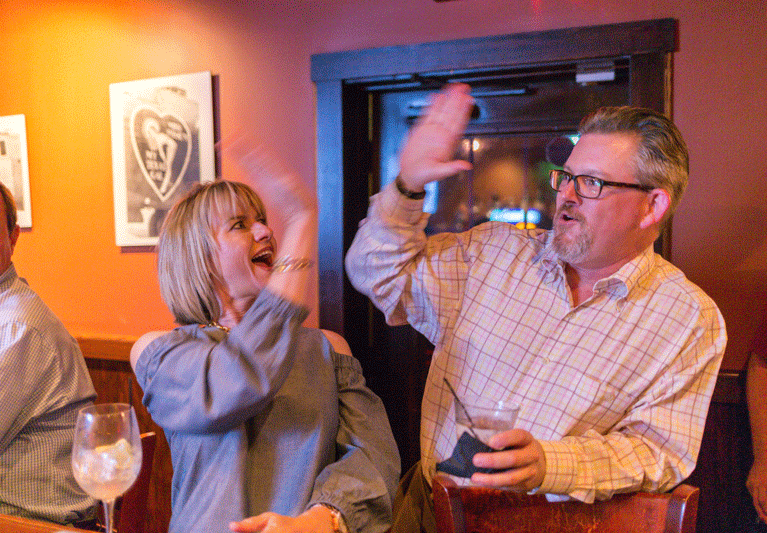 All results are in for the Vero Beach and Sebastian municipal elections. Voters have returned Harry Howle to the Vero Beach Council and Bob McPartlan and Linda Kinchen to the Sebastian Council.
Val Zudans will join Howle on the Vero Council, while Albert Iovino will round out the last of three seats up for grabs on the Sebastian Council.
"I want to thank everyone who exercised their right to vote and who supported me," Howle said. "I look forward to continuing to represent the citizens of Vero Beach."
Zudans credited his wife, Tracey, and her support of his candidacy with his success in achieving the top vote-getter status.
"My wife is truly my better half and the reason that I won," he said. "The people's will will be done when the electric contract finally closes."
Vero Beach voters also decided a Charter amendment question: Should Council members serve 3-year terms instead of the current 2-year terms?
The answer was a resounding No – with 67.11 percent (1,820 votes) voting against the measure. Fewer than 900 voters approved of the proposed change.
Here are the results from the Supervisor of Elections Office:
Vero Beach
Val Zudans – 1,507 votes / 27.82 %
Harry Howle – 1,424 votes / 26.29 %
Randy Old – 950 votes / 17.54 %
Jay Kramer – 806 votes / 14.88 %
Megan Hoots – 577 votes / 10.61 %
Brian Heady –  155 votes / 2.86 %
Charter Amendment – Yes: 892 votes / 32.89 % — No: 1,820 votes  /67.11 %
Sebastian
Linda Kinchen – 1,579 votes / 29.04 %
Bob McPartlan – 1,515 votes / 27.86 %
Albert Iovino – 1,488 votes / 27.36 %
Damien Gilliams – 856 votes / 15.74 %
---
EARLIER REPORT:
Based upon only the absentee vote tally released by Supervisor of Elections Leslie Swan just after polls closed at 7 p.m. Challenger Val Zudans is leading the Vero Beach City Council race with 26.12 percent of the vote.
So far, incumbent Harry Howle appears to be in second place in this two-seat contest with 23.84 percent of the vote.
Also in the running are former Councilmen Randy Old and Jay Kramer with 18 percent and 16.52 percent, respectively, Megan Hoots with 11. 35 percent and perennial candidate Brian Heady with 4.16 percent.
Howle is the only incumbent asking to be returned to council, as former mayor Dick Winger did not seek re-election after six years of service. Winger received a plaque and sentiments of gratitude from his colleagues Tuesday morning during his final council meeting.
This is the first run at city council for Zudans, who served a stint on the Indian River Hospital District board, and the first campaign for public office for Hoots, who is an environmental activist and leader in the local Democratic party.
A total of 1,489 absentee ballots were cast by Vero voters. Still to come are the returns for votes cast on election day.
In Sebastian, incumbents Linda Kinchen and Bob McPartlan and challenger Albert Iovino are leading fellow challenger Damien Gilliams.
Kinchen currently has 29.65 percent of the vote, followed by McPartlan with 28.03 percent, and Iovino with 27.29 percent. Gilliams has 15.03 percent.
A little more than 1,900 absentee ballots were cast in Sebastian.