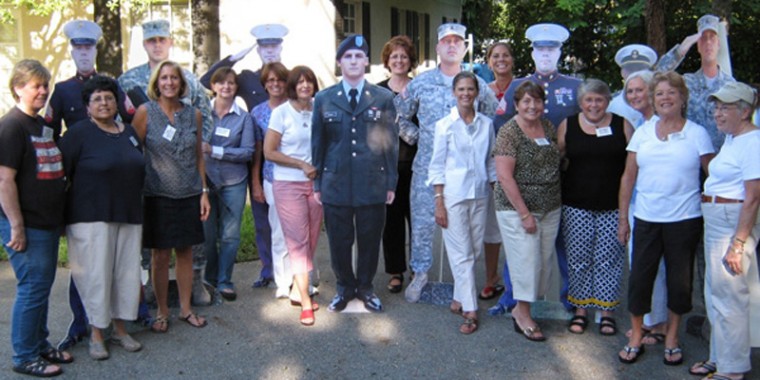 VERO BEACH — Historic Downtown Vero Beach will celebrate an old-fashioned Christmas combined with a popular street party at Christmas in Downtown at Downtown Friday, 3:30 p.m. to 8:30 p.m. Friday, Nov. 27 (the day after Thanksgiving).
All along 14th Avenue between 20th and 23rd streets, patrons will find a Holiday Craft Fair, including inside the Heritage Center, along with the Downtown Friday Beer Garden and numerous food vendors. The charity of the evening will be CASTLE, a non profit organization that provides Child Abuse Services, Training and Life Enrichment.
Children's activities include a Bounce House and from 3:30 to 5:30 p.m. children can visit two booths to work on holiday crafts – the Homeless Family Center booth to glitter glue Christmas stockings and the Exchange Club of Vero Beach to decorating ornaments.  Both craft activities are free of charge.
Local teenage talent will entertain with live music. Kicking off the action will be Emanon at 3:30, followed by the Stringsations, a unique quartet experience at 4 p.m.  Up next at 4:30 is the middle school rock band Urban Warfare followed at 5 p.m. with Mercury.
Motorcycle enthusiasts may wish to participate in a Poker Run beginning at 3:30 p.m. from the Long Branch Saloon and ending at Downtown Friday at approximately 5:30 p.m. Non-bikers can participate in a Pedestrian Poker Run by visiting the CASTLE Booth in the downtown event location beginning at 5:30 p.m. Proceeds will be donated to CASTLE.
From 5:30 to 8:30 p.m. listen to the sounds of E.S.P, a Florida-based group recognized as one the best at recreating the signature sounds of Rock's biggest acts. E.S.P will introduce Santa Claus at 6:00 p.m.  Santa and Mrs. Claus, arriving in an antique convertible car, will join City of Vero Beach officials for the official tree lighting at Pocahontas Park.  Santa and Mrs. Claus will visit with children at the Santa House Gazebo in front of the Heritage Center accompanied by 2009 Miss Hibiscus Chloe Rose and first runner-up Shanna Ward.
The community is also invited to participate in Holidays for Heroes, sponsored by the Military Moms Prayer Group, who pack and ship boxes to the troops for the holidays. Our troops like powdered drink mixes, nuts, peanut butter, dried fruit/raisins, wet wipes or baby wipes, protein and granola bars, canned or foil wrapped meat products, Rahmen noodles, Visa or Mastercard gift cards and white socks. Bring your items and personalize pre-addressed holiday boxes to mail to the Troops in the war zones.  For more information, email drdesrosiers@gmail.com or call (772) 567-6513.
Admission is free and parking is ample.  No coolers allowed.
Information:  Call (772) 770-2263, (772) 234-4412 or (772) 473-6909 or visit www.mainstreetverobeach.org.