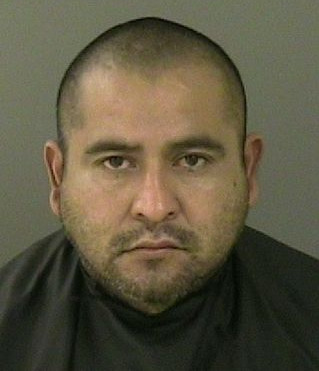 VERO BEACH – A 36-year-old man has been arrested by the Indian River County Sheriff's office and is being held on $1 million bond for allegedly having sexual contact with a 4-year-old girl in July of 2006.
Caesar Martinez of 1626 19th Place in Vero Beach is being held in the County jail on a charge of lewd and lascivious molestation by an offender over 18 and a victim under 12. He was arrested on Oct. 15 on a warrant that was issued on Sept. 27, 2006. According to the affidavit for the warrant, the victim and her mother were asleep in the same bed when the mother was awakened by her daughter's crying.  The mother said she noticed a shadow of someone leaving her room, but could not identify the person.
Upon questioning her daughter, the mother was told that the victim thought she was dreaming about "someone touching her in her private area." The mother noticed the child's panties were moist and after examining her daughter there was a "moist substance" on the surface of her vagina which she believed to be sperm.
Martinez, who lived at the house where the incident took place, told Detective Milo Thornton that he had been drinking beer with two other friends that night, but he went to bed shortly after the mother and daughter returned home around 9 p.m. after being out.
Martinez agreed to provide a DNA sample and on Sept. 26, 2006, Det. Thornton stated in the affidavit he received results from the evidence collected that the sperm found was a match with that of Martinez.