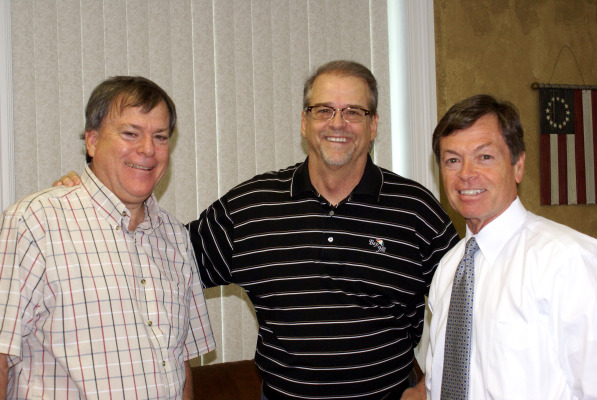 INDIAN RIVER COUNTY — Craig Callan, vice president of Minor League Baseball, was the featured speaker at the August 19 lunch meeting of Exchange Club of Indian River. Nancy Gollnick, member of the Club and assistant to the vice president, introduced Callan. He discussed the history of Dodgertown, the role of Minor League Baseball, and the wide range of opportunities available at the Vero Beach facility.
The weekly meetings of Exchange Club of Indian River feature programs such as this one, on a wide range of business, government and civic, charity, personal, and professional topics. The Club provides the community with programs in youth activities, service, and Americanism. Through participation in its national project, the Prevention of Child Abuse, it supports a number of local youth-related charities. The Club also honors students in the Vero Beach High School Performance-Based Diploma Program with Accepting the Challenge of Excellence (ACE) awards each year. Exchange Club of Indian River Foundation's fundraisers include the Annual Exchange Club Blue Water Open Charity Fishing Tournament held each Memorial Day weekend since 1977 and other events.
Further information about the Club is available from Ed Kay, Exchange Club president, at 772-234-5149 or at the club's websites, www.exchangeclubofindianriver.org and www.bluewateropen.org. Persons interested in learning more about Exchange Club membership, working for the prevention of child abuse, or donating to the Foundation's Child Abuse Prevention Fund may seek further information from any member of the club.