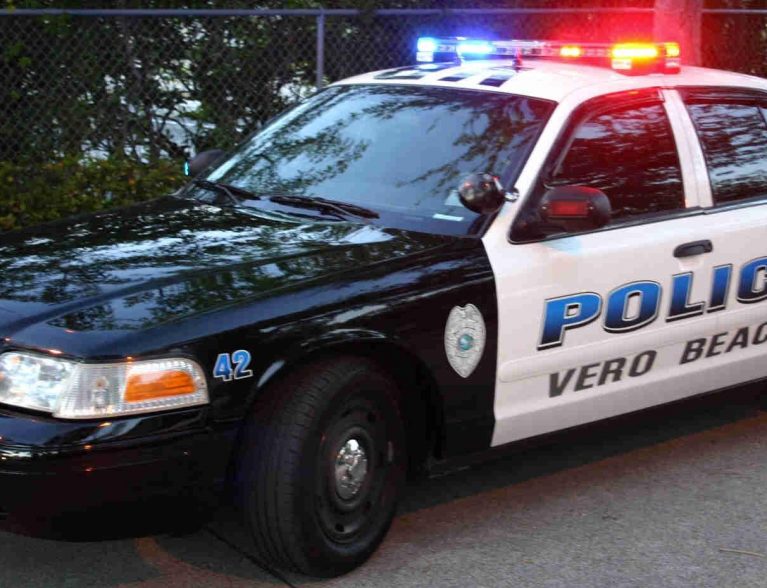 VERO BEACH — A former church official was jailed Monday after police said she used nearly $550,000 in parish donations to pay off her bills. The theft, which also involved a now deceased pastor, occurred over the course of five years at Holy Cross Catholic Church, officers said.
Deborah Lynn True, 69, of Colorado, was charged with organized fraud more than $50,000. True was released Monday from the Indian River County Jail on $25,000 bond.
The nine-month investigation began last December. The Diocese of Palm Beach contacted the Vero Beach Police Department in regard to a possible misuse of funds at Holy Cross Catholic Church, 500 Iris Lane.
The diocese suspected True, along with former Holy Cross Catholic Church Pastor Father Richard Murphy, embezzled more than $1 million in funds. Police described True as a former administrator and bookkeeper for the church.
Officers learned that True and Murphy opened a bank account in 2012 under the church's name. The account was hidden from the Catholic Diocese of Palm Beach, police said.
"…on a quarterly basis, Holy Cross was required to provide the diocese with their balance sheets and income statements," a police officer said in the arrest report. "(The hidden account) was never included in those quarterly reports."
Officers said nearly $1.5 million of parishioners' donations were deposited into the account since 2015. True used more than $500,000 of those funds to pay off personal lines of credit, police said.
Officers said an additional $147,000 was withdrawn from the account and moved into True's personal checking account.
"The investigation revealed that former Pastor Father Richard Murphy also personally benefited from the funds in the account," police said in a statement. "Father Richard Murphy passed away in 2020 and, therefore, no criminal investigation was opened against Father Richard Murphy."
True turned herself in to the county jail on Monday. True has an arraignment at 8:45 a.m. Nov. 3, court records show.