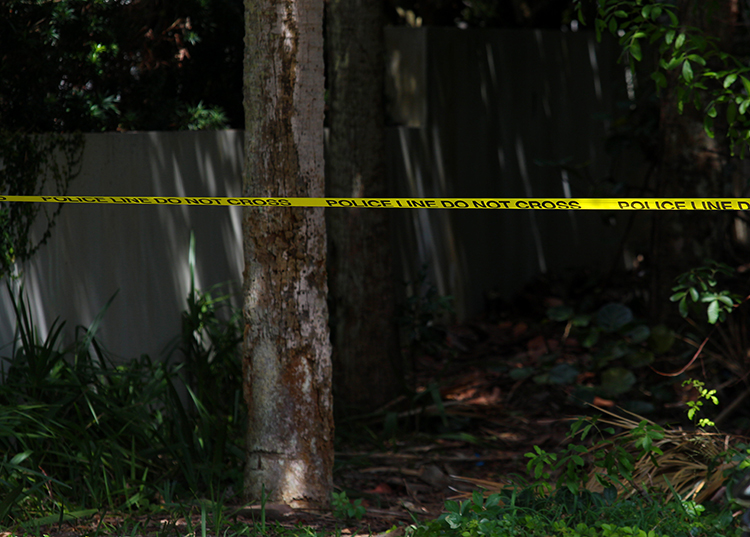 VERO BEACH — Police identified a body found in a wooded lot near Ocean Drive as 23-year-old Dylan Kyle Vanderlaan, who was reported missing last month.
No foul play was suspected in the death of Vanderlaan, of the 500 block of Holly Road, Vero Beach, police spokesperson Master Officer Darrell Rivers said. The Medical Examiner's Office will conduct an autopsy.
"The body appeared to be there for several days," Rivers said. Police could not confirm if Vanderlaan's death was a suicide.
Tributes poured in on social media Wednesday. Some Facebook users commented "R.I.P. Dylan" and "prayers to his family and friends."
Police said Vanderlaan was last seen about noon Aug. 14 at his home. His aunt reported him missing two days later, Rivers said.
Officers put out a bulletin last week asking the public to help search for Vanderlaan. Police said Vanderlaan was diagnosed with bipolar disorder and had not been on his prescribed medication.
Landscapers discovered Vanderlaan's body about 1 p.m. Tuesday in a wooded lot in the 3700 block of Ocean Drive, Vero Beach, and then called 911. The area is just south of Conn Beach and less than a mile from Vanderlaan's home.
.@VeroBeachPD on scene of body found in woods in 3700 block of Ocean Drive in #VeroBeach. pic.twitter.com/IgjOtpKtdp

— Nicholas Samuel (@JournalistNickS) September 7, 2021
Rivers said Vanderlaan's personal belongings were found near his body. Rivers said the wooded area is not a homeless camp.
Two police patrol cars were parked in the grass near the wooded lot Tuesday. Crime scene tape roped off a section of the wooded lot.
Officers remained at the scene to investigate for several hours before medical examiners removed Vanderlaan's body.
Photos by Kaila Jones, Nick Samuel and provided by Vero Beach Police Department