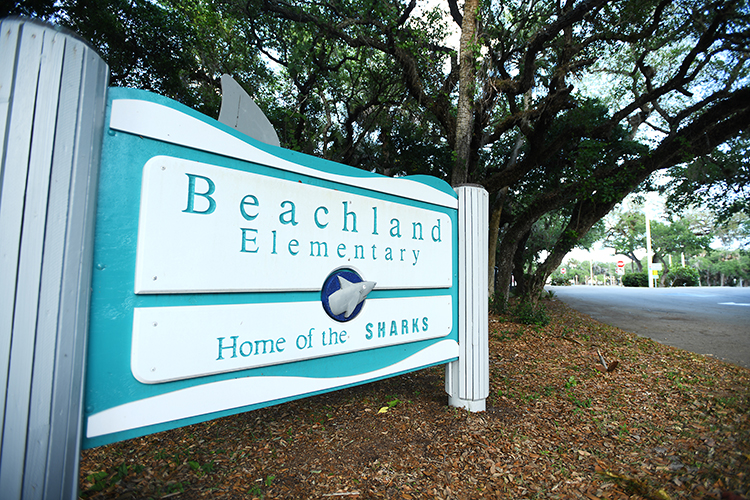 Beachland Elementary School closed down Friday in response to a COVID-19 outbreak in which 23 students and 14 teachers have tested positive for the virus.
Schools Superintendent David Moore said he decided to close the Vero Beach barrier island's only public school until Tuesday, Sept.7, the day after Labor Day, in an effort to get the virus under control.
"It's not ideal by any means, but we've just got to get this under control," Moore said. "We just felt as if we're not going to be able to get in front of this, so let's err on the side of caution."
Some of the district officials assigned to Beachland Elementary to fill in for ill teachers have also gotten sick, Moore said Friday.
Beachland Elementary teachers will be providing online lessons so the students can keep up with their studies at home via computer, Moore said.
District officials are also keeping an eye on Treasure Coast Elementary School where 21 students and seven staff members have tested positive for COVID-19, Moore said.
"That's a school we're going to have to look at very intensely today: Is it safe to keep it open with the volume of the spread?" Moore said.
COVID-19 has made a startling comeback in Indian River County, with County Administrator Jason Brown declaring a local state of emergency on August 13 and the School Board voting on August 24 to reinstitute a mandatory face mask policy in schools.
So far this year, a total of 329 students and 120 staff members have tested positive for COVID-19 and 474 students have been quarantined, School District records show.
 "Where we are as a district is not a good place," Moore said.