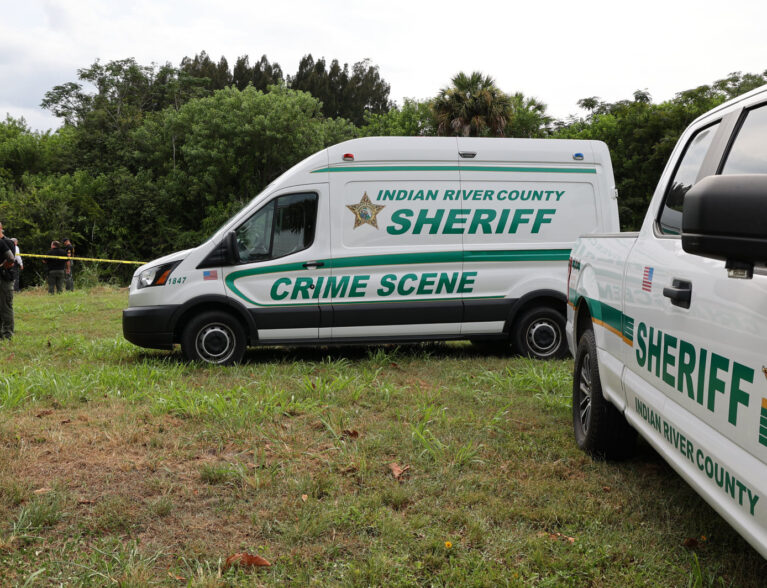 INDIAN RIVER COUNTY — Deputies were working to identify a body found in a canal Friday afternoon, sheriff's officials said.
"The agency is treating the death as a homicide until such time as the evidence proves otherwise," Indian River County Sheriff's officials said in a statement. Further details on the body were not available.
.@IRCSheriff deputies have roped off an area near a canal where a body was found Friday afternoon. The canal is behind several homes near 41st Street and 28th Avenue. Detectives were working to identify the body. #VeroBeachNews pic.twitter.com/6aSf0xJPKq

— Nicholas Samuel (@JournalistNickS) July 23, 2021
Indian River County deputies were called to 28th Avenue near 41st Street Friday after someone reported a "creepy amount" of buzzards in the area, sheriff's officials said. Deputies said they then discovered the body in a nearby canal in the vicinity, west of U.S. 1.
The sheriff's crime scene unit and the Medical Examiner's Office went to the scene, officials said. Sheriff's officials encouraged residents and motorists to avoid the area until about 7 p.m., which is the time they plan to leave.
No further details were immediately available.
Photos provided by Indian River County Sheriff's Office