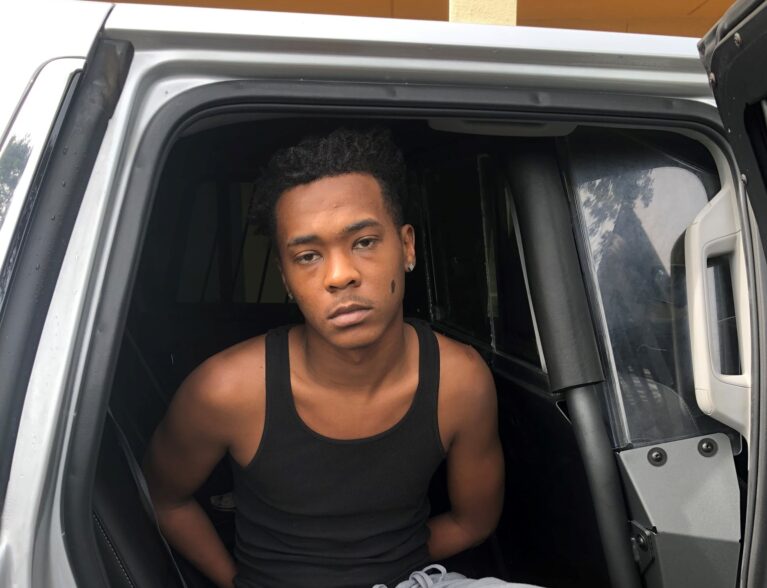 A suspect in a Gifford shooting that wounded another man earlier this week was found hiding Friday morning in a Fort Pierce hotel, deputies said.
Indian River County deputies and the U.S. Marshals South Florida Fugitive Task Force detained 20-year-old Marquis Mathis. Mathis, of the 8500 block of 61st Drive, Vero Beach, was charged with attempted second-degree murder.
"Great work to all of our law enforcement partners and keep those tips coming in," sheriff's officials said in a statement. Deputies issued a warrant for Mathis' arrest earlier this week.
Mathis was held Friday at the Indian River County Jail without bond. Mathis was also being held on active warrants out of Pennsylvania for attempted murder, deputies said.
The name of the hotel where Mathis was found was not released. Jail records show Mathis was arrested at the Surestay Hotel By Best Western Fort Pierce.
Deputies and U.S. Marshals conducted surveillance on the hotel. The law enforcement officers saw Mathis walking into one of the rooms on the second floor, deputies said.
Law enforcement officers were able to get inside the room and detain Mathis without incident.
The Tuesday shooting happened in the 3800 block of 47th Street. The man who was shot in the shoulder was taken by his girlfriend to Cleveland Clinic Indian River Hospital with non-life threatening injuries, deputies said.
An update on the man's condition was not available. The motive for the shooting remains unclear.
Deputies continue to investigate the incident.