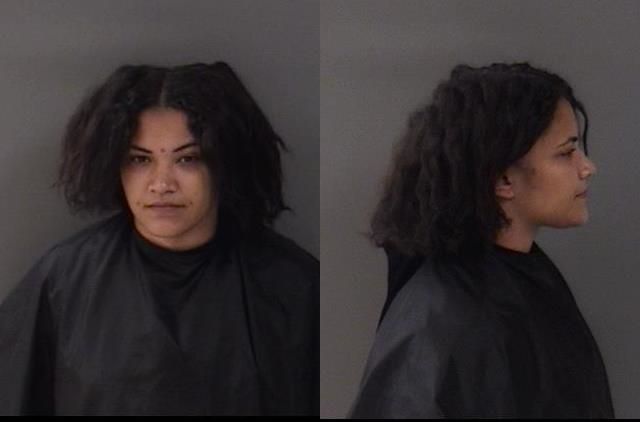 INDIAN RIVER COUNTY — A woman was jailed after deputies found six dogs – including two that were malnourished – without food or water and living in poor conditions at a residence.
The owner of the dogs, Angelina Marie Horskin, of the 4300 block of 27th Avenue, Vero Beach, was charged with six counts of unlawful confinement of an animal, jail records show. Horskin was released Wednesday from the Indian River County Jail on $3,000 bond.
The Indian River County Sheriff's SWAT team combed through Horskin's residence about 1:16 p.m. Wednesday while executing a search warrant for narcotics.
Deputies found the six dogs in the back of the property, reports show.
The canines – half male and half female – were panting in the hot 84-degree weather, deputies said. The dogs were in rotten wooden kennels, which had no sources of nourishment and were covered in urine and feces, reports show.
One kennel did not provide shelter from the outside elements, while two others were locked, deputies said. A fourth kennel had a sheet of plywood covering the front, blocking air flow to the inside, reports show.
Deputies said one of the dogs possibly had an eye infection and severely overgrown nails. Indian River County Animal Control took custody of all six dogs.
It was unclear if any drugs were found at the home.
Deputies arrested Horskin and booked her into the county jail. Horskin has an arraignment at 8:30 a.m. May 11, court records show.
Photos contributed by Indian River County Sheriff's Office