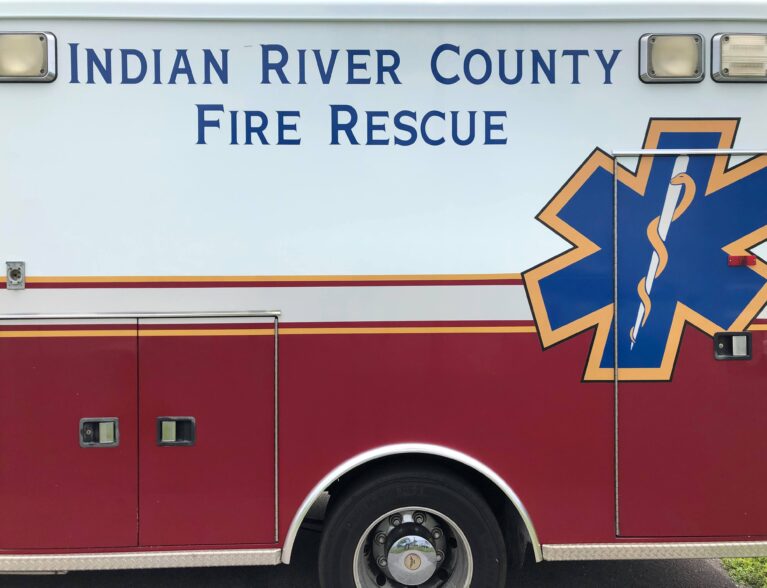 An 85-year-old Sebastian man was seriously hurt after being ejected from his automobile in a two-vehicle crash Sunday, authorities said.
A 55-year-old Sebastian woman driving the second vehicle was also hurt, but did not have serious injuries, officials said. The vehicle's passenger, a 58-year-old Sebastian man, was not hurt.
Florida Highway Patrol is no longer naming the victims in crashes because of privacy reasons.
The wreck involving a Ford Bronco II sports utility vehicle and a Toyota Sienna minivan happened about 2 p.m. at Roseland Road and Capewell Court, Sebastian, Indian River County Fire Rescue Battalion Chief Jamie Coleman said. The crash happened just east of Donald MacDonald Campground and west of the Sebastian Municipal Airport.
The impact caused the Ford to overturn, tossing the man from the vehicle, Coleman said. It was unclear if he was wearing a seat belt.
The man, who was the only person in the Ford, was flown to Health First's Holmes Regional Medical Center in Melbourne.
The woman, who was the driver of the minivan, was taken by ambulance to the same trauma center as a precaution, Coleman said.
Florida Highway Patrol will investigate the cause of the crash. No further details were immediately available.