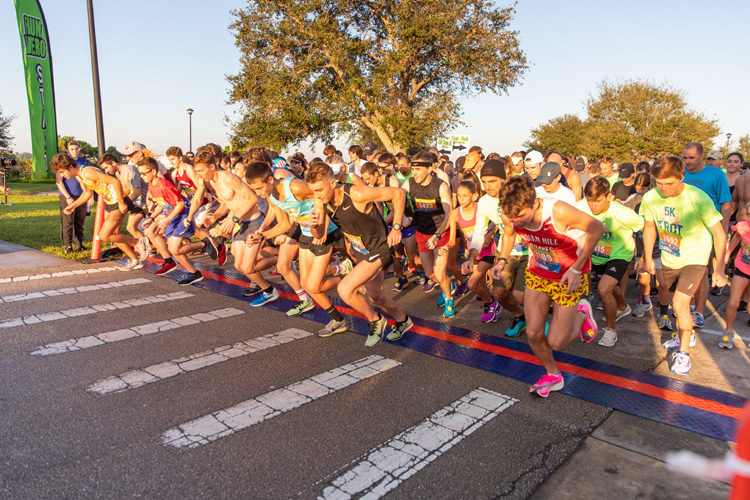 Get an artistic leg up on your holiday shopping this at the Vero Beach Arts District. Organized in part by Main Street Vero Beach, a number of galleries will be open Friday through Sunday to welcome visitors and art lovers. The weekend-long to-do includes "Shop Small" Saturday, Nov. 28, and "Artists Sunday," which runs 11 a.m. to 3 p.m. Sunday, Nov. 29. This is the time to find unusual goodies and objets d'art for unique holiday gifts. "All the galleries in the art district have gotten together for this," said Patti Hall, owner of Artist Bungalow. And it's coming just in time not only for shoppers but also for artists and gallerists. It's certainly no surprise that they have had a rough go of it during the pandemic. In fact, Hall had just opened the Artist Bungalow in December 2019. Three months later, she had to close up because of COVID-19. "It's been tough," she said. "Everyone now is feeling a little more positive." Although her landlord has been understanding and helpful, Hall still has to pay rent, so she created an online store, which has helped a little bit. She and other gallerists have seen interest gaining traction. Last month, she made her first sale online and then, at the recent Gallery Stroll, gallerists saw an increase in patronage. "At the last Gallery Stroll, we sold three pieces of art," she said. "I sold another piece during the week, which is amazing to me." Her cozy gallery is an intimate 500-square-foot space bursting with colorful works in many different styles. Hall says it has a tye-dye vibe. "Everybody loves it," she said. "It's very different, not your average gallery. There are funky light shades hanging down from the ceiling. It's not like your white walls gallery. It's a hipper vibe." The work on display there comes from a handful of artists: painter Al Bialos; wood worker Tim O'Leary; leather worker Mike Rowe; ceramicist Amy Grabel; artist Donald Sherriff, who creates art from license plates; and a variety of 3-dimensional decorative pieces by Hall. Also on display are beautiful musical motif paintings by Hall's husband, Jeff, who happens to be the excellent lighting/scenic designer at Vero Beach Theatre Guild. This more intimate gallery is a big change from the place Hall used to run outside Nashville. That gallery, the Amber Leaf Market Place, was a 7,500-square-foot gallery representing 35 artists. The Artist Bungalow will also be open on Black Friday, the traditional post-Thanksgiving shopping day where the budget-minded can make some good purchases. The hours are 11 a.m. to 3 p.m. Friday, Nov. 27, Saturday, Nov. 28 and Sunday Nov. 29. The Artist Bungalow is at 1905 14th Ave., Vero Beach. Call 772-205-7631 or visit ArtistBungalow.com. Masks are required. Capacity is reduced to allow for social distancing.
Enjoy "Martinis and Manny" Saturday evening at Stouthouse – an artist retreat in Sebastian. The institution's annual fall fundraiser will include entertainment, hors d'oeuvres and art. Featured will be music by Brazilian guitarist Manny Moreira. The outdoor event will be held in Stouthouse's secluded, 1-acre campus, which is off a private, shell-covered road and near a fishing waterfront. Reservations are required. The organization has also suggested a donation of $75 per person. Stouthouse is at 13700 Ruffner Lane. Call 772-589-8826 or visit StouthouseWhereArtistsCreate.org.
Before digging into your Thanksgiving Day feast, burn some calories at the annual Trot Against Poverty 5K run on Thursday. The event invites you to participate in person or even virtually. Registration begins 6 a.m. Thursday. The 5K race begins 7:30 a.m. followed by a Sweet Potato Pancake Breakfast and awards ceremony. The cost is $40. The event is held in Riverside Park, 3200 Riverside Park Dr., Vero Beach. For more information about the "Virtual Trot," visit TrotAgainstPoverty.org.
Although McKee Botanicals Gardens is closed on Thanksgiving Day, it will be open for the long weekend. In addition to its beautiful gardens, the institution has some intriguing exhibitions currently on view. First, there's Patrick and Sam Dougherty's "Grand Central," which is formed by organic material currently in a state of decomposition. More recently installed is Sean Kenney's "Nature Connects," which uses LEGO bricks to create sculptures invoking thoughts of nature. McKee Botanical Gardens is at 350 U.S. 1, Vero Beach. Horus are 10 a.m. to 5 p.m. Tuesdays through Saturdays, and noon to 5 p.m. Sundays. The last ticket is sold at 4 p.m. Admission is free to members, $15 general, $13 seniors, $10 children and military, and free to children under the age of 2. Call 772-794-0601 or visit McKeeGarden.org.