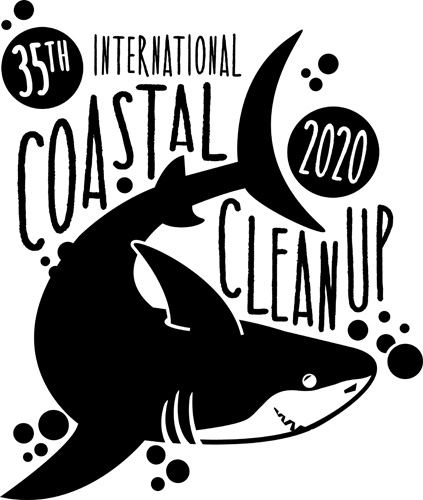 Round up your boats, paddles and water wings, because you might want to use them for some fun, and some good. Volunteers of all ages are needed for the 35th Annual International Coastal Cleanup. The event, sponsored by Keep Indian River Beautiful, will be held 9 a.m. to noon this Saturday, Oct. 17 at various places from Round Island beach to Sebastian Inlet State Park, plus extremely littered places on the Indian River Lagoon and Estuary.
Of course, this year's cleanup will be different than usual. You can either sign up for this Saturday's cleanup project or commit to an alternative date. You'll receive supplies and goodies like a "neck buff" or T-shirt. To maintain social distancing, there will be limits on the number of people at each location.
The organization will also supply gloves and hand sanitizer. Some locations have already been "closed" because they have reached their maximum number of volunteers. However, you can get a quick look at the areas where help is still needed.
One of those areas might still be the Vero Tackle Waterway, which will supply a few kayaks. For more information, call 772-226-7738 or visit KeepIndianRiverBeautiful.org.
The Vero Beach Museum of Art will present the Art Talk: Fall into Art at noon on Wednesday, Oct. 21. The talk will include the museum's education staff and docents who will congregate on Zoom and take a look at select artworks currently on view.
The presentations will last from 45 minutes to one hour. The Art Talks are not recorded, so if you want to take advantage of this rare opportunity, no matter where your location, be sure to sign up. And if you don't know how to Zoom, then learn now via an online tutorial at Support.Zoom.us. Look for the words "Video Tutorials" and click on "Show All."
That will take you to a page with abundant information. Then, you'll be all ready to talk "art." Other Art Talks scheduled include "Art and Appetite," noon Nov. 18, which will explore food as a staple of life and art, with reference in part to "Tomatomatoes," a luscious 1998 painting by Merritt Island artist Susan Martin. The final Art Talk presentation will be "Light and Shadow," noon Dec. 16, which will take a look at how light and shadow add substance to art.
The Vero Beach Museum of Art is also offering an Art Appreciation Series, featuring senior curator Anke van Wagenberg, in four online meetings. The first one was held last week, but you may still be able to join the other three, which include: "Basics of Art History," 11:30 a.m. to 12:30 p.m. Friday, Oct. 16; "Valuing Art," Oct. 23, which considers the monetary value of art and also the intrinsic value; and "Form Matters," Oct. 30, which uses works by Alexander Calder to explore the impact of line, space, perspective and color.
The cost for the Art Appreciation Series is $32 members and $40 non-members. There is no cost to attend the Art Talk series, but you do have to register. For more information, visit VBMuseum.org.
If you have a driving need for a real, live gallery visit, then get in the car and head south to the A.E. Backus Museum and Gallery in Fort Pierce. The museum has opened its annual juried art exhibition, "Best of the Best."
The exhibition's historical import goes back to the museum's founder, "Beanie" Backus (1906-1990), an artist and teacher and man who helped get the group of artists known as the Highwaymen onto their path of fame and success. It is one of the 60-year-old museum's most popular events, attracting artists from around the state.
While museum staffers and volunteers were biting their nails over the possibility of canceling this year's show, they were thrilled when it all became possible after having closed the museum for two months.
The exhibition comprises four categories: oil/acrylic, watercolor, 3-D art and varied technique art (collage, pencil, mixed media, etc.). The museum also has an online shop that sells signed giclees and consignment art. Gallery hours are 10 a.m. to 4 p.m. Wednesdays through Saturdays, and noon to 4 p.m. Sundays. Admission is $5, with children admitted free. Memberships begin at $60.
Visitors are required to wear masks and socially distance themselves. The A.E. Backus Museum and Gallery is at 500 N. Indian River Dr., Fort Pierce. Call 772-465-0630 or visit BackusMuseum.org.