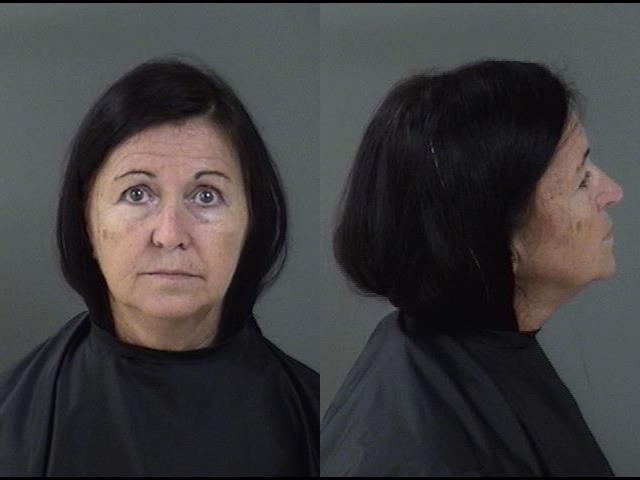 INDIAN RIVER COUNTY — An acupuncturist who investigators said bilked Blue Cross & Blue Shield out of more than a million dollars was found guilty, ordered to undergo two years of community control and pay restitution, prosecutors said.
Tuesday, Jill Jaynes, 58, of the 1900 block of 4th Avenue, Vero Beach, pled no contest to a charge of false insurance claim greater than $100,000, records show. Other charges against Jaynes, including racketeering, organized fraud, insurance fraud and patient brokering, were dropped as part of the plea deal, allowing Jaynes to avoid a prison sentence.
The dropped charges could have carried a maximum penalty of 135 years in prison and millions in fines, officials said.
Jaynes was found guilty of the false insurance claim charge and given two days credit for time served in jail, records show. Prosecutors said Jaynes must surrender her acupuncture license on Sept. 1.
After Jaynes serves two years of community control, she will undergo one year of probation confined to home and work, records show. Jaynes will be in house arrest for the cumulative three years, Assistant State Attorney Lev Evans said.
Jaynes was also ordered to pay restitution – or compensation for financial loss – of $173,007.23 to the county, records show. The deposits will be made in monthly $1,000 amounts, prosecutors said.
Jaynes was ordered to pay $51,617 to the Bureau of Insurance Fraud and $2,739.95 to the State Attorney's Office for investigation costs, records show. Jaynes also must pay $431 to the State Attorney's Office for prosecution and court costs.
The acupuncturist, who owns Absolute Integrated Medicine, was initially arrested at her Vero Beach office in August 2018. Judge Robert Pegg ordered Jaynes to not be involved with Absolute, but allowed her to still practice acupuncture at any other place as long as she was not involved in billing or insurance.
Investigators said between Sept. 2013 and Dec. 2016, Jaynes defrauded Blue Cross & Blue Shield of nearly $1.5 million, about $1.2 million of which was for county employees.
Jaynes directed her employees to file multiple claims for services provided during a single visit, amongst several other fraudulent bill claims, officials said. Authorities said Jaynes enticed patients covered by the insurance company plans to use acupuncture by waiving deductibles and co-insurance payments, along with providing free vitamins, supplements and weight-loss programs.
Investigators said Jaynes attracted many customers because she offered them free services, and billed the county and Blue Cross & Blue Shield.
Officials said the county's health insurance plan paid out more than $1.2 million to Jaynes' Absolute Integrated Medicine from October 2015 through September 2016. The cost covered 34,340 visits for 253 members who sought treatment at Absolute.
Jaynes filed other fraudulent insurance claims under other plans administered by Blue Cross & Blue Shield, totaling $248,935, investigators said.