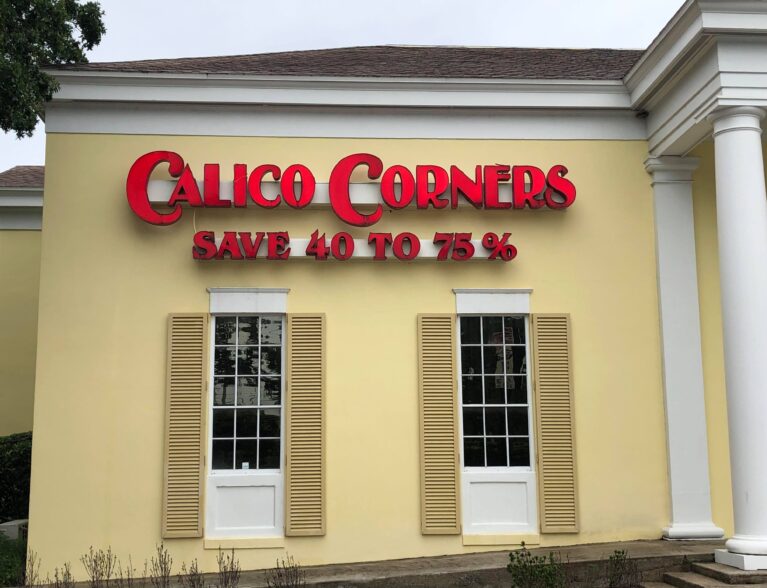 VERO BEACH — A decades-old family-owned fabric business is closing three locations and offering closeout sales before permanently shutting its doors.
"We're taking it one step at a time," Calico Corners Co-owner Stacy Silvestri said. "It's very difficult. The hardest thing is (losing) employees and customers (who have been here) over the years."
Calico Corners in Vero Beach, Stuart and Boca Raton will have closing sales starting July 29. Customers can shop for 50 percent off items from 10 a.m. to 6 p.m., Monday through Saturday, Silvestri said.
"We're going to try to stay open and sell as much as we can from fabrics to furniture," said Manager Rosanna Flynn, who has worked at the store for 35 years. "There's no set closing date yet. We won't be going any place too soon. We have a lot to sell."
Flynn said Calico Corners, known for its fabrics, furniture and tapestries, has seen a decline in retail sales.
The store chain began in Bedford Village, New York, in 1948 before branching out to more than 70 locations nationwide. The chain has both family-run franchise and corporate stores.
Silvestri, whose grandfather started Calico Corners, said her family owns the stores in Vero Beach, Stuart, Boca Raton, and Orlando.
The family also owned a location in Miami, which closed in November 2019, along with a Jacksonville store that shut its doors July 3. The location in Altamonte Springs, Orlando, began its store closing sales July 8.
The Vero Beach shop previously closed from mid-March to mid-May, around the time Gov. Ron DeSantis shut down non-essential businesses throughout the state in efforts to prevent the spread of COVID-19.
"When we reopened, we had limited staff and limited hours to prevent the spread of COVID-19," Silvestri said. "One of our main goals was to get employees back working."
The Vero Beach store is located at 4800 20th Street, between Sonny's BBQ and Nino's Corner pizzeria. The business has social distancing, sanitization and mandatory mask procedures in place for employees and customers.
Flynn said retail stores are becoming a "dying breed" because customers find online shopping more convenient. Calico Corners does not offer online services.
"To be able to walk into a store gives people a feeling of community," Flynn said. "(Retail) is a hard business. People will miss the communication and action (in the stores)."
Silvestri said there will be a limit on how many customers can be inside the stores during the closing sales. The Vero Beach store opened in 1955, Boca Raton in 1961 and Stuart in 1980.
Those who want updates on the closings sales can visit Calico Corners' website.