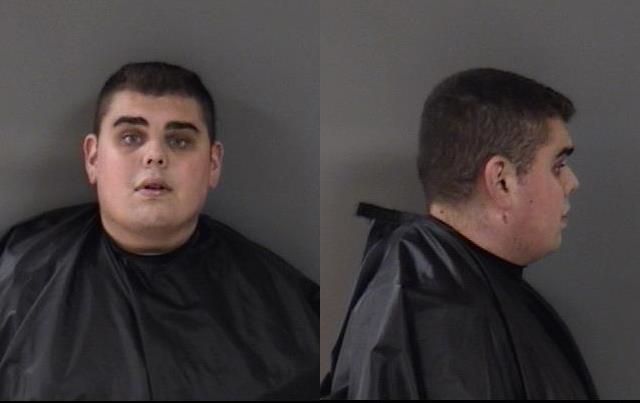 INDIAN RIVER COUNTY — A man found with dozens of child pornography images on his phone was detained after deputies were tipped off to a fake Facebook account he used to chat with underage girls, officials said.
The man – identified as Matthew Charles Grogul – admitted to deputies he visited the "dark web," where he took screenshots of the explicit images showing children under the age of 10, including an infant, reports show.
The dark web uses the internet, but is only accessible through specific software, configurations or authorization. The dark web is not indexed by web search engines.
Deputies arrested Grogul, 24, of the 1300 block of 39th Avenue, Vero Beach, on 30 counts of possession of child pornography. Grogul was held Wednesday at the Indian River County Jail on $300,000 bond.
Indian River County deputies spoke with Grogul July 1 at his home after receiving a complaint from the Shawnee Police Department in Kansas. Kansas police told deputies a person was engaging in "inappropriate online activity" on Facebook with a 13-year-old girl, reports show.
Grogul showed deputies the fake Facebook account on his phone and admitted to chatting with an underage girl from Kansas, authorities said. The man told deputies he has a pornography addiction.
Grogul also said he had explicit images – showing children – on his phone, which he understood was illegal, reports show. Deputies searched Grogul's phone and found 24 child pornography pictures and videos showing about 450 children, authorities said.
Deputies arrested Grogul and took him to the county jail. Grogul has an arraignment at 8:45 a.m. Aug. 7, court records show.