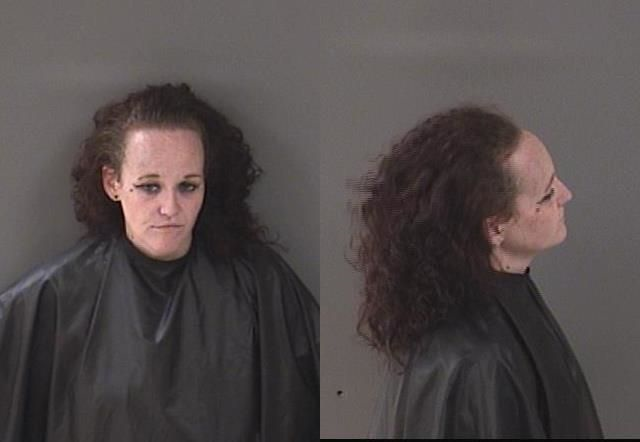 SEBASTIAN — A woman was detained after her two young children were found with bruises on their heads, bug bites and a black eye, police said.
Sebastian police arrested Brittany Yulee Judah, 32, of the 1700 block of Indian River Drive, on charges of child neglect and two counts of possession of a controlled substance without a prescription. Judah was held Tuesday at the Indian River County Jail on $28,000 bond.
The Department of Children and Families was also investigating the incident.
Judah's friend called police about 1:30 a.m. July 4, saying Judah was extremely intoxicated and banging on the door because her children, 3, and 7 months old – were in the home.
The friend told police she met Judah earlier at Earl's Hideaway Lounge & Tiki Bar on Indian River Drive. Judah told the woman one of her children was being taken away from her, and that she needed help, reports show.
The woman told police Judah had been "out for hours" earlier and never mentioned having children to look after.
The two women went to Judah's home to get the children and some of Judah's belongings. The woman told police Judah's home was "extremely filthy," reports show.
The woman allowed Judah and her children to get cleaned up at her home. But, when they arrived at the residence, the women began arguing after a marijuana pipe turned up in Judah's possession, reports show.
The woman said Judah tried to hit her, but missed and fell in the bathroom, pulling the sink off the wall, reports show.
The woman locked Judah out of the home and then called police. Officers arrived and found the children wearing soiled diapers and with bruised heads, reports show.
Police said the 3-year-old had a black eye and bug bites covering his legs. The infant's nose was "very red," reports show.
Officers searched Judah's bag and found several pills, including Alprazolam and Cloneazepam, reports show.
Police arrested Judah and took her to the county jail. Judah has an arraignment at 8:45 a.m. Aug. 7, court records show.