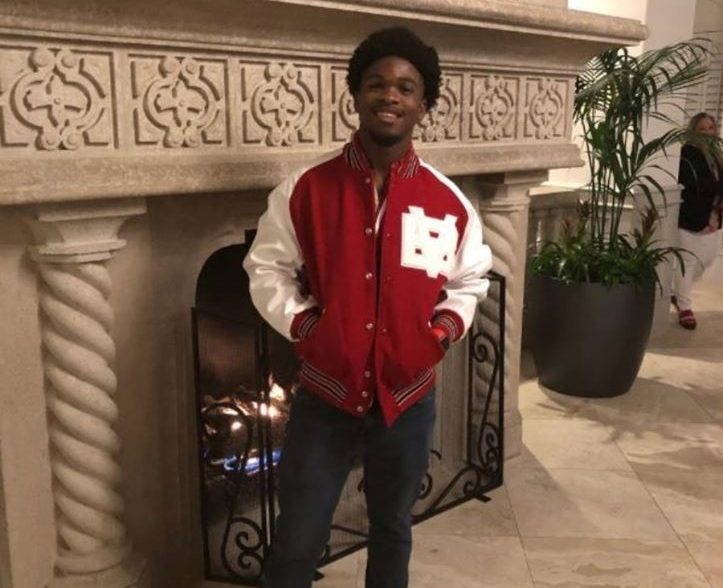 Several agencies are trying to find a Vero Beach High School senior and football player who went missing off the coast near Jensen Beach Wednesday.
School District of Indian River County and the U.S. Coast Guard identified the 18-year-old as Lenton "Ty" Ward. Officials said Ward was last seen about 4:30 p.m. Wednesday swimming about 150 yards offshore of Dollman Beachside Access in St. Lucie County.
Ward's disappearnace prompted the response of several agencies, including the Coast Guard, sheriff's offices in St. Lucie and Martin counties, Florida Fish and Wildlife Conservation Commission and U.S. Border Patrol. The agencies are using helicopters and boats to search for the teen.
Ward's family and school family are devastated from the incident.
"As the Coast Guard searches for Ty, we are standing in support of his friends and family," school officials said.
We are devastated to report that one of our VBHS seniors, Ty Ward, has been missing off the coast of Jensen Beach since Wednesday afternoon. As the Coast Guard searches for Ty, we are standing in support of his friends and family. pic.twitter.com/33HgPmKFb9

— Indian River Schools (@IRCSchools) May 15, 2020
Officials posted a picture of the teen, showing off his bright smile while donning a high school letterman jacket. Schools spokesperson Cristen Maddux said Ward was a defensive back on the 2019-2020 Vero high football team.
Parents received a phone call Friday morning notifying them of Ward's disappearance. School staff have provided virtual support groups and helplines for students, teachers or parents, Maddux said.
Ward's family was expected to hold a prayer vigil, though the date was unclear. School officials asked the community to hold a moment of silence for 45 seconds late Friday to honor Ward.
Ward wore the number 45 on his jersey for football and lacrosse.
"Ty is a well-loved young man who was very active in his school community," Schools Superintendent David Moore said in a Twitter post. "We are asking our entire community to take 45 seconds in silence for Ty's safe return."
We are asking everyone to join us at 5:45 for 45 seconds of silence in honor of VBHS Senior, Ty Ward. Ty played football and lacrosse at VBHS and his jersey number for both sports was #45. Please see Dr. Moore's message, below. @SDIRC_SUP @VBHSNation https://t.co/VyIQ6PL7rP

— Indian River Schools (@IRCSchools) May 15, 2020
The U.S. Coast Guard has done 22 searches so far using aircrafts, small boats, and cutters. The Coast Guard has covered a total of 610 square nautical miles.
Forecasters said there was rough surf and a moderate risk of rip currents Wednesday at the beaches. Meteorologist Matt Volkmer said the city of Stuart, located right next to Jensen Beach, reported 15 to 20 mph sustained winds, with 25 to 30 mph gusts.
"There were definitely windy conditions," Volkmer said. A St. Lucie County sheriff's report notes the water at Dollman Beachside Wednesday was very choppy with high waves breaking multiple times before reaching shore.
The search for Ward continues. Anyone who has information on Ward's disappearance should call the Coast Guard at 305-535-4472.