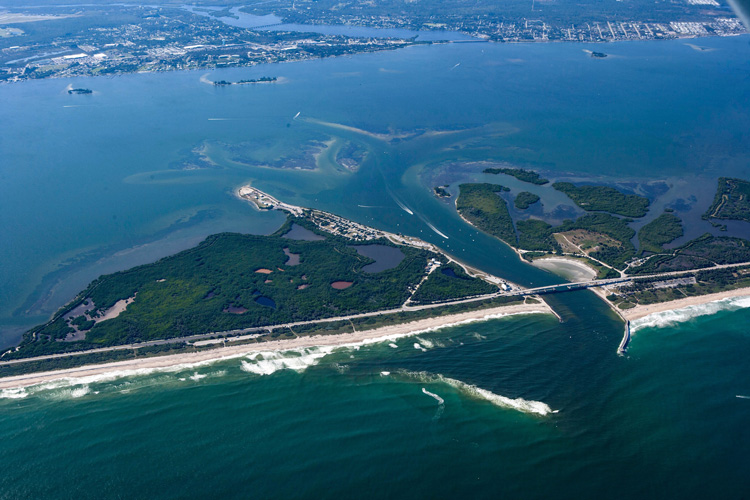 A return to a new normal is underway at our community's state parks and environmental education and conservation organizations following COVID-19-related closures.
Effective Friday at 8 a.m., Sebastian Inlet State Park reopened for 24-hour visitation throughout the park, except for campgrounds.   Beachgoers and anglers fishing from the jetties are expected to follow social distancing guidelines recommended by the Centers for Disease Control and Prevention, including staying six feet apart. Officials pledge to close the park when it reaches 50-percent capacity.
Sebastian River Preserve State Park is open for day use only (8 a.m. to sunset) until further notice. Hiking trails are open for walking, bicycling, and horseback riding.  Boat/kayak launch facilities and restrooms are open. Visitors are required to keep six feet apart and groups are limited to ten. No camping is allowed.
At Vero Beach's Environmental Learning Center, the 64-acre outdoor campus – including boardwalks, pond, and butterfly garden– is open free to the public. But all indoor facilities remain closed. Visitors are being asked to practice social distancing.
According to ELC marketing and communications coordinator Kat Redner, the Center is still planning on conducting summer camps, but exploring options and back-up plans just in case. The ELC is recruiting 30 young people 14-18 for its GreenTeen! volunteer program that begins in June. Teens would work as camp counselors, lead nature-based tours for visitors, and work on a project to eliminate single-use plastics that pollute our local waterways.
At the Ocean Research and Conservation Association in Fort Pierce the staff is "making small, individual decisions as opposed to a blanket declaration of 'opened' or 'closed,"  according to research scientist Dr. Beth Falls, when asked about the fate of summer camps and internship programs.
In an email to Vero Beach 32963, Falls wrote that ORCA still plans to hire two local college undergraduate interns this summer who will work either remotely or in the Vero Beach lab with only two or three people in the lab at one time.
"Hopefully, these students will get to experience a fully-operational ORCA before the end of the summer – but that remains to be seen," Falls wrote.
Throughout the COVID-19 shutdown, ORCA researchers have continued to maintain their Kilroy network of water quality monitoring stations and presented virtual education programs for students of all ages.