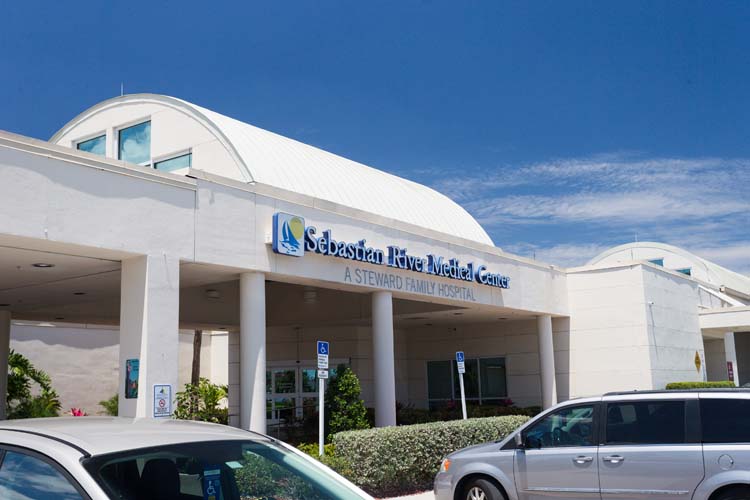 Steward Medical Group, the physician practices arm of Steward Health that operates Sebastian River Medical Center, is getting rid of several Vero medical practices.
Dr. Janet Anderson, a longtime Vero cardiologist, is leaving Steward but staying in Vero. Dr. Jeffrey Gottlieb, a family practice physician, is also leaving Steward Medical Group. He will continue to see patients at his Fort Pierce office.
Anderson said she was told by Steward the split was due to financial reasons. She has leased a newly renovated space in what is commonly called the 777 building at 37th Avenue and Indian River Boulevard. She will make the move in March from her current space in the Fountains complex across from Cleveland Clinic Indian River Hospital.
Gottfried's existing Vero office is next door to Anderson's in the Fountains. Two other doctors in that practice will stay with Steward but will move out of the Fountains office: Dr. Raman Ashta is moving to a Steward-owned practice in Melbourne and Dr. Kristin Kelly may be moving to the primary care practice of Drs. Charles Fischman, David Biezunski and Brad Grasman, according to a receptionist at the Fountains office.
As these changes are taking place in Vero, Steward Health is reaching across the Gulf Stream for a new source of patients. The health system, which currently operates three hospitals in Malta, reportedly is bidding to buy up and run the entire hospital system of the Bahamas.
The unsolicited bid is among five currently being considered by the Bahamian minister of health, Dr. Duane Sands, who called the Steward proposal "very radical," according to Tribune Business in a January article, adding it was nevertheless "on the table."
Other contenders include the P3 Group, Baylor Medical Center and SYMX, a Florida-based hospital developer and operator.
That proposed offshore expansion comes amid reports in a Pennsylvania newspaper that Steward is considering two bids for purchase of its Easton Hospital in the LeHigh Valley region.
Acquired in the same deal that put Sebastian River Medical Center in Steward's hands in May 2017, Easton has been struggling for patients amidst heavy competition from neighboring hospitals. Regional vice president Daniel Knell, who also oversees Sebastian River, presented an optimistic outlook for Easton in September. He said rising patient volumes after years of decline were easing the hospital's long-running deficit.
But the hospital has closed its neonatal unit, and in November, stopped performing heart surgeries. Last week, according to media reports out of Pennsylvania, Steward shut down maternity services at the hospital as well.
Sebastian River's former CEO, Kyle Sanders, cited a similar upturn in patient volumes after a long period of declining patient numbers when he last spoke to Vero Beach 32963 in September. His increased patient numbers could not be confirmed by state figures, though. Sanders also said the Sebastian hospital would have its new $60 million wing open by February, but that date has been pushed back by some number of months.
Sanders has been replaced as CEO by Ron Bierman. A Florida native educated in Miami, Bierman comes to Sebastian from Warren, Ohio, where he ran Trumbull Regional Medical Center, another hospital acquired along with Sebastian River and Easton. In all, eight hospitals were purchased that year from Community Health Services. Just months later, Steward acquired 18 more hospitals in a takeover of Iasis Healthcare.