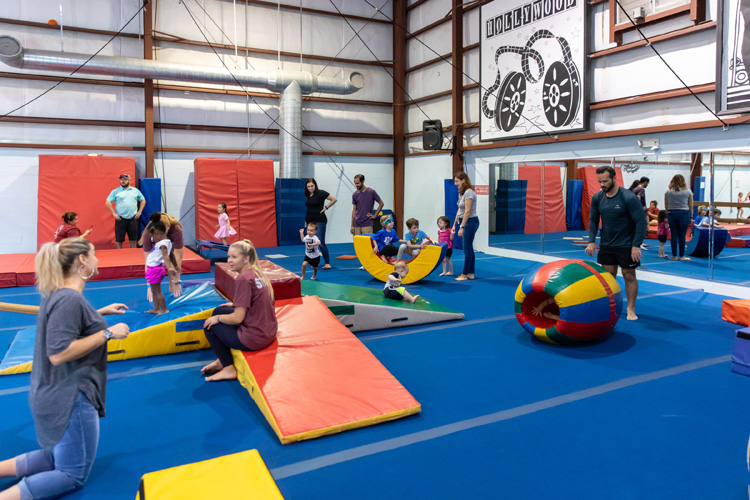 There wasn't a parking space to be had as a steady stream of Vero Beach residents stopped by to join in on the fun during Centennial Day at Leisure Square last Saturday.
"Today is about 'community,' it's all about people getting the opportunity to recreate and have a good time," said Rob Slezak, COVB Parks and Recreation director. "It's all about families and enjoyment. It's about smiles and good times. And with what's going on with the world right now, mental health and physical health go hand in hand."
The people that pass through Leisure Square are a microcosm of the Vero Beach community. Almost everyone has spent some time there, whether working out in the fitness center, taking a class or bringing their children for gymnastics and dance. It's a place where families can be healthy together.
"Today is a retro community day and summer is the perfect time to spotlight recreation," said Jeff Matthews, Leisure Square manager. "This is more than a place for fitness. It's a place where people come to interact. This is their community and that has benefits that you can't quantify."
For members, it was business as usual at Leisure Square. They came in, worked out, and visited with friends young and old. Members very nearly represent a century with children as young as 6 months of age in the Diaper Daredevil class to the ranking senior, a 94-year-old water aerobics participant that Matthews noted has been working out at Leisure Square since he began as a lifeguard just after graduating from college.
Guests partook of the facility's amenities and joined the water aerobics class, did a few yoga poses, were treated to an exceptional performance by participants of the Aerial Antics Youth Circus, worked out in the gym and even played a little racquetball.
Adding a bit of excitement to the usual pickup games on the basketball court, a Turkey Shoot contest sent winners home with actual turkeys along with bragging rights for their excellent 3-pointers. Feeding more than their need for all things fitness, visitors enjoyed hot dogs and shaved ice for their efforts as well.
"Just like the Dodgers, athletics is a part of who we are," said Tony Young, COVB vice mayor and Centennial Committee co-chair. "Leisure Square is an incubator of creativity and athletics. Look at the dads and the moms that are here with their little ones and teenagers. This is community."
The annual Aerial Antics Holiday Drama will take place Dec. 8 at the Vero Beach High School PAC. For more information, visit covb.org. To learn more about Centennial Celebration events, visit verobeach100.org.
Photos by: Denise Ritchie
Click HERE to see more or buy photos