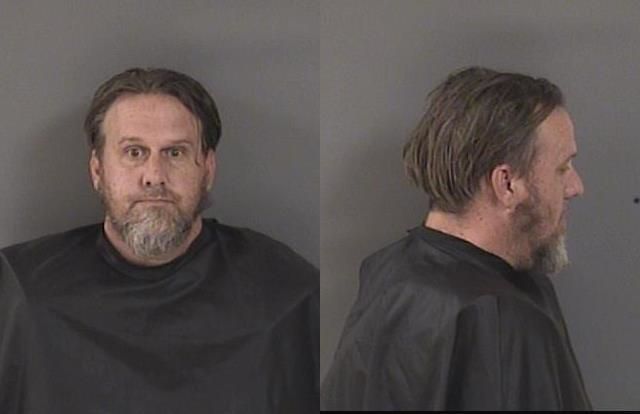 INDIAN RIVER COUNTY — A 38-year-old man was jailed Friday after deputies said he stabbed his mother several times and stomped repeatedly on his father's head.
The man – identified as Walter Douglas Smith – told deputies "his mom is the devil and he wanted to kill her," reports show. Smith said he attacked his father because his father is "(expletive) in the head."
The mother, 71, was taken to Lawnwood Regional Medical Center & Heart Institute in Fort Pierce with stab wounds to the head, reports show. The father, 73, was taken to Cleveland Clinic Indian River Hospital; his condition was not immediately available.
The mother and father told deputies Smith attacked them in the past, but that they never reported it to police.
Deputies arrested Smith, of the 1600 block of 51st Court, on charges of attempted murder and aggravated battery on a person over 65 years old. Smith was held Monday at the Indian River County Jail on $1 million bond.
The incident on Friday is unrelated to another stabbing that happened Sunday. In that case, a man stabbed multiple times was taken by ambulance to a trauma center in Fort Pierce.
For Friday's stabbing, Indian River County deputies responded to a disturbance about 4 a.m. at Smith's parents' home. Smith's mother told dispatchers her son attacked her and her husband, reports show.
The mother fled to her gray Buick in the driveway and locked herself inside the vehicle until deputies arrived. The mother was bleeding heavily from both sides of her head, reports show.
Deputies saw a man, identified as Smith, standing in the front doorway with blood on his clothes, authorities said. Deputies detained Smith and spoke with Smith's parents.
The mother said Smith was staying at their home for the night. Smith was walking around the kitchen acting strange and told the mother he was looking for a knife, reports show.
The mother didn't see Smith grab a knife and tried to convince him to go to bed, deputies said. While walking in the hallway, Smith grabbed his mother, put her in a choke hold and stabbed her in the head with the knife, reports show.
When the woman screamed for help, Smith's father ran into the hallway. The father said Smith "clobbered" him in the head until the father fell to the ground, reports show.
Smith then stomped on his father's head multiple times, deputies said. The father lost consciousness, reports show.
Deputies went inside the home and saw blood spattered on the floor and walls, authorities said. Inside the hallway, deputies found the kitchen knife, which had a blade that appeared to have broken from the handle, reports show.
Deputies arrested Smith and took him to the county jail. Smith has an arraignment at 8:45 a.m. Oct. 4, court records show.