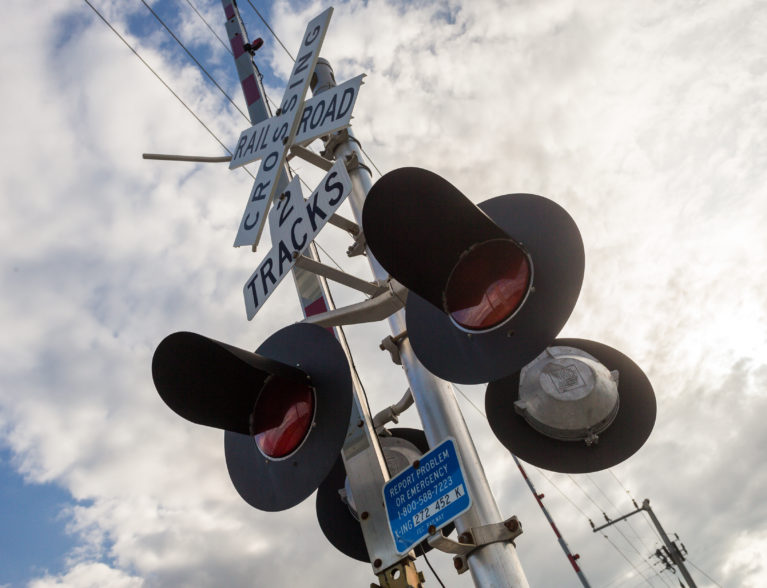 INDIAN RIVER COUNTY — Mobile home residents along the train tracks in southern Indian River County fear noise, soot and vibration problems can only get worse once a new passenger rail service starts running just beyond their backyards.
But they'll deal with 32 passenger trains per day the same way they cope with roughly 20 daily freight trains now, several trackside residents said: With a mixture of resignation and humor.
"If it derails here, hell, it'll take out this whole section of mobile homes," joked Scott Sherbrook, a retired Sebastian police officer, whose mobile home south of Vero Beach overlooks the tracks.
The possibility, however unlikely, of a train derailment just feet from their homes lurks in the back of the mind of Sherbrook and several other trackside residents in the Woodlawn Manufactured Home Community and the Su-Rene mobile home park.
Most trackside residents said they are more upset by the train horn blasts that jolt them several times a day. Some said they dread the likelihood of additional train horns more than anything else about the impending passenger rail service.
"You get woke up because of the sound of the horn from the train," said Ida Ramirez, a trackside resident in Woodlawn. "You don't know if it might derail. Thoughts like that come into your head."
Ramirez, Sherbrook and other trackside mobile home residents will be among the most effected by the construction of a second track in the Florida East Coast Railway right of way and establishment of the Virgin Trains USA passenger rail service.
Virgin Trains plans to operate 16 passenger trains per day in each direction between Orlando and Miami starting in 2022. Service between Miami and West Palm Beach began in 2018.
Virgin Trains anticipates starting work on the tracks and railroad crossings in Indian River County by the end of this year.
But, Ramirez and several other trackside residents said they can't let the new passenger rail service bother them because they have no place else to go.
"If we win the lotto, we're out of here," Ramirez said. "Other than that, we've got to stay where we're at."
Some residents said they're concerned about vibrations from the additional trains undermining the structure of their aging mobile homes, which have already been damaged by the freight trains.
"It's going to be putting a hurting on some of us here," said John Nicolls, a trackside resident in Su-Rene Park. "I just had to put out a chunk of change to get this place re-levelled out. It was falling in."
"It rattles the hell out of it," Nicolls said about the effect of the train on his home.
However, several longtime Woodlawn and Su-Rene Park residents said they're not overly concerned about the additional track and trains.
Tom Wojtowicz, a second-generation railroad worker and train aficionado, said he enjoys living next to the FECR tracks and is looking forward to the passenger trains rolling through.
"It don't bother me at all; it just don't," Wojtowitz said in his living room, which features a model train set as a wall decoration. "The only drawback about living here is that one engineer. He just lays on that horn."
Jim Rankin has lived in his trackside home in Woodlawn for more than 40 years and has no intention of moving because of the impending Virgin Trains passenger rail service.
"I know there's a lot of opposition, but it wouldn't matter to me," Rankin said. "I've already lived with them for 40 years. They don't bother me in the least."
Anna Quinlan, who has lived in a trackside home in Su-Rene Park for three years, compared her situation to a scene in the Blues Brothers movie showing an elevated train in Chicago shaking up a nearby apartment, while Dan Aykroyd's character acts like nothing happened.
"Sometimes, when it's such a heavy load, it just rattles the whole place," Quinlan said. "I can hear my pot and pans rattling. I used to live in California. It feels literally like an earthquake because you can feel the whole ground shaking."
"I've tried to see the humor in it while I'm living here," Quinlan said. "I'm just making the best of it for now."