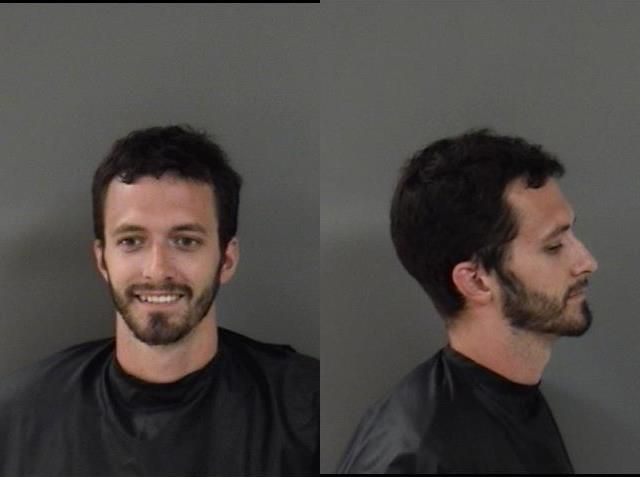 INDIAN RIVER COUNTY — A 26-year-old who tried to stab two men because he thought they were having relations with his ex-girlfriend, was detained over the weekend.
The man – identified as Tyler Joseph Albert – told deputies he was in love with the woman and could not control his actions, reports show. Deputies looked at cell phone video footage of the incident, where Albert said, "they are about to get (expletive) stabbed," officials said.
It was unclear if any injuries were reported.
Indian River County deputies arrested Albert, of Fort Pierce, on two counts of aggravated assault with a deadly weapon and battery. Albert was released Sunday from the Indian River County Jail on $4,500 bond.
Albert's booking information showed a Vero Beach address for his residence.
Deputies responded to a disturbance involving weapons about 11 a.m. Saturday at a home on 18th Avenue. One of the deputies immediately detained Albert at the scene.
A woman told deputies Albert came to her residence wanting to fight two other men who were also there.
The men told deputies they were at the home to give the woman a ride to work because she does not have a vehicle, reports show. When the woman tried to leave, Albert was at the front door trying to force his way inside with a knife in his hand, deputies said.
The two men said they were in fear for their lives, reports show. One of the men captured the incident on a cell phone video, authorities said.
The woman said she was able to lock the front door while the men closed the windows to the home. Albert admitted to deputies he went to the home to fight the two men and that he was armed with a knife, reports show.
Deputies arrested Albert and took him to the county jail. Albert told jail staff he took 10 sedative pills and drank a bottle of cough medicine the previous night.
Albert has an arraignment at 8:45 a.m. Sept. 6, court records show.