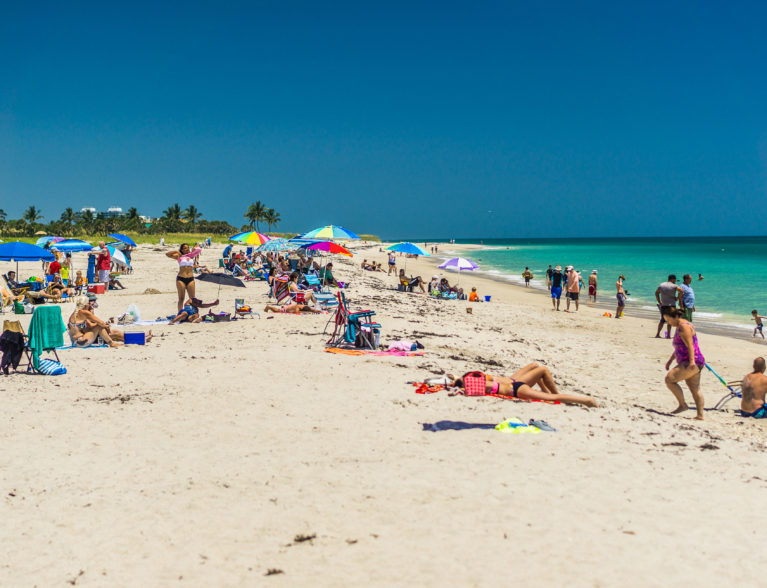 VERO BEACH — Four years ago, a Vero Beach High School football player drowned while swimming with friends in the ocean near Jaycee Park.
The death of Jonathan Threewitts, described as a top athlete and student, happened after 5 p.m., when no lifeguards were present. Now, city officials are working to prevent other potential tragedies and other public safety hazards by extended hours at the city's three beaches.
"When we leave the beaches at 5 p.m., there are still hundreds of people there," said Erik Toomsoo, president of the Vero Beach Lifeguard Association. "It's a public safety concern. We lobbied for (the extra hours)."
The added hours were set to start Memorial Day weekend, with South Beach, Humiston Beach and Jaycee Park open from 9 a.m. to 7 p.m., Toomsoo said. The sunset during the summer is not until 8 p.m. or 9 p.m.
Toomsoo noted that most drownings that happened in recent years within the city limits occurred between 5 p.m. and 7 p.m., when lifeguards had already left for the evening.
Jonathan Threewitts drowning death
The drowning incident that claimed the life of Threewitts happened in March 2015, according to Epic Missions, a Christian ministry for at risk individuals. Authorities said Threewitts, 17, of Vero Beach, was swimming with his friends on a Saturday afternoon  when they experienced strong currents.
The group made it to shore, realized Threewitts was missing and then called 911, Vero Beach police previously said. Threewitts' disappearance prompted a multi-agency search, including the Indian River County Sheriff's Office, the U. S. Coast Guard and the Indian River County Fire Rescue.
A few days later, the teen's body washed ashore near Jaycee Park, police said. In Oct. 2017, Epic Missions dedicated the Jonathan Threewitts Memorial Basketball Court on its campus in honor of Threewitts' legacy.
Lifeguards hope the added hours will prevent cases, like Threewitts, from happening.  Each day, there are two lifeguards stationed at each of the guarded beaches, which are open seven days a week, Toomsoo said.
The previous hours for the beaches were from 9 a.m. to 5 p.m., Toomsoo said. The Vero Beach City Council approved the extended time last July, council woman Laura Moss said.
"The extended hours shows Vero Beach Lifeguard Association's dedication to the community," Moss said. "The lifeguards have done an excellent job."