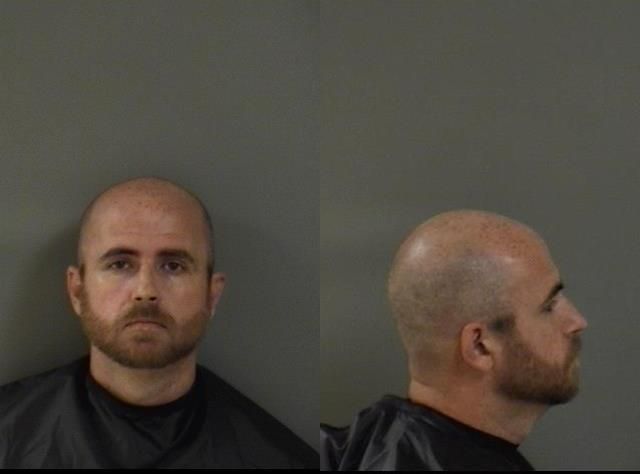 SEBASTIAN — A 32-year-old was arrested Thursday after deputies said he held a knife to a woman's abdomen before forcing her into a vehicle and then zip-tying her to the passenger seat and door.
The man – identified as Jonathan Lee Edwards – was also accused of deflating the tires of the woman's white Chrysler Sebring. The incident began in the parking lot of the Walmart Supercenter, 2001 U.S. 1, Sebastian.
Deputies arrested Edwards, of the 7400 block of U.S. 1, Sebastian, on charges of aggravated assault, two counts of battery, false imprisonment and criminal mischief. Edwards remained Sunday at the Indian River County Jail on $53,000 bond.
Indian River County deputies responded to a disturbance about 9 a.m. Thursday at the Walmart. Sebastian police also assisted in the investigation.
The woman told law enforcement officers she and Edwards – who were in a relationship – got in an argument earlier because he thought she was cheating on him, reports show.
The couple were in Edwards' blue Saturn SUV when Edwards told her to get out of his vehicle. Edwards then pulled out the knife, threatened the woman and made her get back in the SUV, reports show.
Edwards restrained the woman with zip ties and drove to a park in Micco. Deputies said Edwards cut off the zip ties and made the woman drive to a McDonald's on U.S. 1 in Roseland.
Edwards made the woman walk back to Walmart while he drove back to the store. The store's surveillance video captured Edwards approaching the woman's vehicle and bend down to the tires "in a manner that is consistent with letting the air out," reports show.
Edwards denied deflating the tires.
Deputies arrested Edwards and took him to the county jail. Edwards has an arraignment at 8:45 a.m. March 15, court records show.