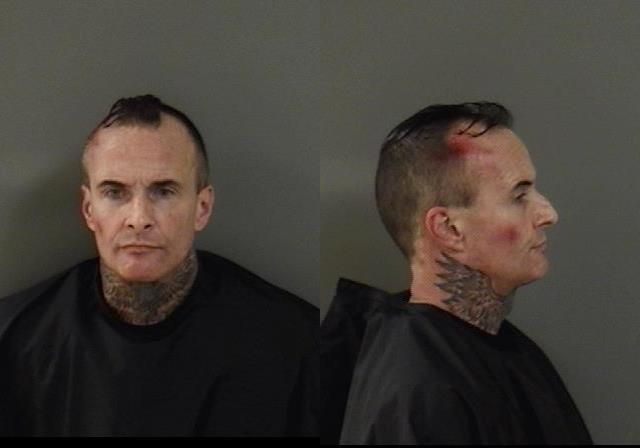 INDIAN RIVER COUNTY — A 48-year-old was arrested Sunday after deputies said he slammed a 79-year-old woman against a wall following an argument at a residence.
The woman told deputies this was not the first time Timothy Jay Angevine hit her, reports show.
Deputies arrested Angevine, of the 8500 block of 8th Street, on a charge of battery on a person 65 or older. Angevine was released Sunday from the Indian River County Jail on $5,000 bond.
Indian River County deputies conducted a welfare check on the woman about 1 p.m. Sunday at her home on 8th Street. When deputies found that no one was home, they went next door and located the woman, along with her son, Angevine.
The woman told deputies she and Angevine were arguing earlier at their residence. The argument escalated and Angevine began slamming the walls with his fists, reports show.
The woman was afraid and went to her bedroom to get away from Angevine. When the woman walked out of the bedroom, Angevine slammed her up against the wall, reports show.
The woman ran out of the home and went next door, while Angevine followed her. Angevine refused to speak with deputies when they arrived at the scene.
Deputies arrested Angevine Sunday and took him to the county jail. Angevine has an arraignment at 8:45 a.m. March 15, court records show.