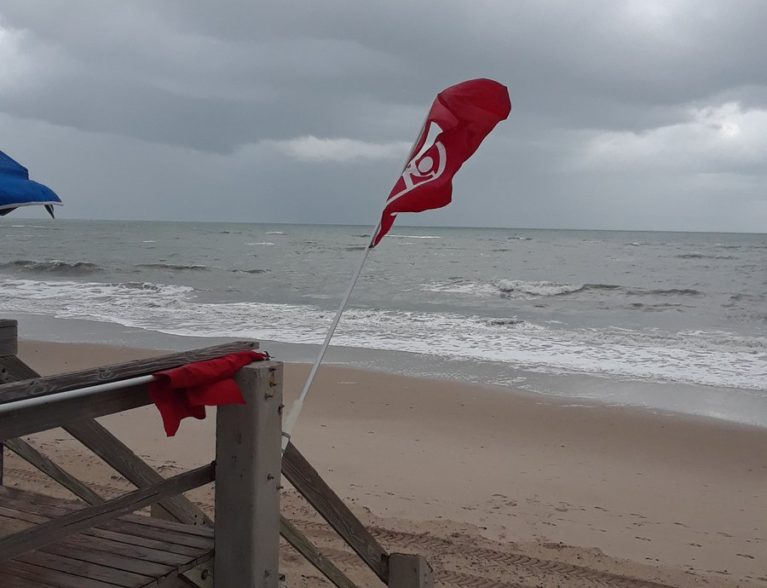 Photo provided by Vero Beach Lifeguard Association 
VERO BEACH — A 'no swimming' advisory for three local beaches remains in effect as health department officials continue to test water samples at the locations with high levels of fecal-related bacteria, authorities said.
Environmental specialists with Florida Department of Health in Indian River County collected water samples Monday morning at South Beach, Humiston Beach and Sexton Plaza Beach. The samples were sent to the Flowers Chemical Laboratory in Port St. Lucie for testing.
The health department should have the results back either Tuesday or Wednesday, said Stacy Brock, spokesperson for the agency. If the results come back satisfactory, the department will lift the advisory, Brock said.
The agency issued the advisory last week after water samples at the three beaches tested for high levels of the bacteria enterococci. The bacteria is an indicator of fecal pollution that may come from storm water run-off, wildlife, pets and human sewage.
On Jan. 27, Indian River County had continuous rainfall – which measured 2.66 inches – that lasted nearly all day. It was not immediately clear if the frequent showers led to the high bacteria levels.
The samples showed that "water contact may pose an increased risk of illness, particularly for susceptible individuals," health officials said. The results were more than the recreational water quality standard for enterococci.
The standard is set under state and federal guidelines.
Authorities placed a red flag at each of the three beaches as a warning for beach goers not to swim, City Manager Jim O'Connor said. The beaches, however, are not closed; residents can still walk the beach.