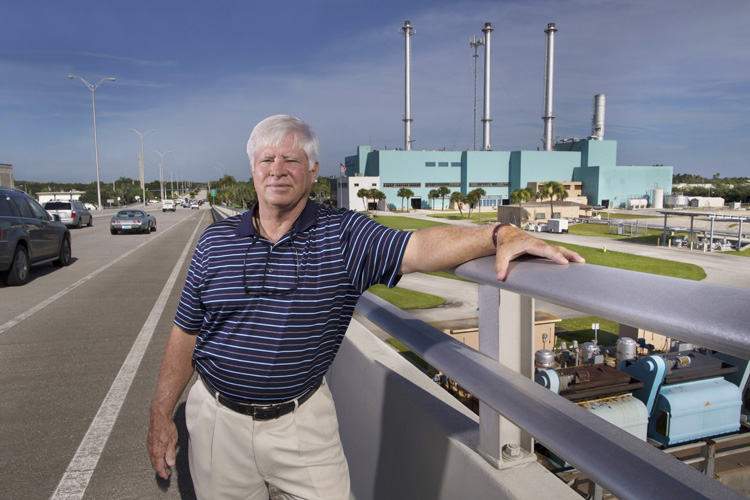 VERO BEACH — City Manager Jim O'Connor on Tuesday submitted his notice of retirement to the Mayor Harry Howle and the Vero Beach City Council, stating his last day would be March 15.
O'Connor, who has 40 years of municipal management experience, was hired by Vero in July 2011 after Jim Gabbard resigned. He previously managed the cities of Winchester, Va., Dover, Del., and Bartow, Fla., before coming to Vero.
O'Connor said he and his wife, Sherry, plan to stay in Vero Beach and that they are not putting their house up for sale, but that he turned 70 years old last summer and is ready to take a breather.
"It's just time," he said Wednesday.
In his more than seven-year tenure, O'Connor's biggest achievement was completing the sale of the Vero electric utility to Florida Power and Light. It was the major task he was hired to do and promised the 2011 council he would accomplish before he retired.
O'Connor's resignation comes on the heels of City Attorney Wayne Coment giving his resignation to the council last fall. Coment, O'Connor and City Clerk Tammy Bursick are the only three city employees who, as "charter officers" work directly for the five members if the Vero Beach City Council.
O'Connor leaves a $150,000 annual salary plus benefits. His employment contract requires a 60-day notice.
READ: City Manager O'Connor's Letter of Retirement