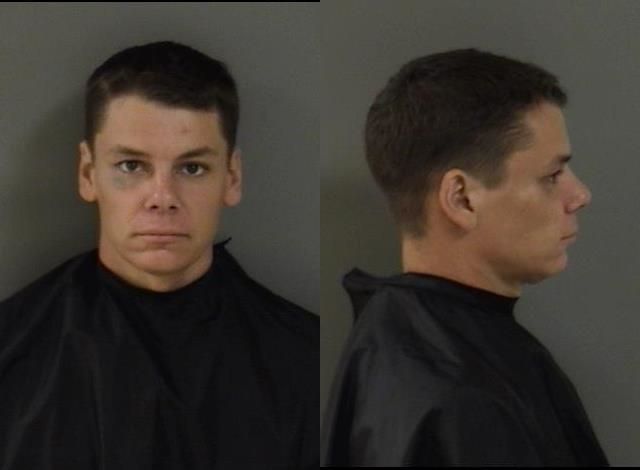 INDIAN RIVER COUNTY — A 36-year-old man who investigators said scammed home improvement stores out of more than $16,000 worth of tools before pawning the items, was arrested last week.
Authorities said Andrew Christopher Paquette targeted multiple Home Depot Stores in four counties – including Indian River County – from April through October. In most cases, Paquette would find receipts that were not his, select power tools and take them to a refund counter.
When the refunds were denied, Paquette would walk out of the store with the merchandise – including saw kits, power drills and brad nailers, reports show.
Indian River County deputies arrested Paquette, of the 1300 block of 17th Place, Vero Beach, on a variety of charges including eight counts of giving false information to a pawnbroker, eight counts of dealing in stolen property and third-degree grand theft. Paquette was being held Tuesday at the Indian River County Jail on $171,000 bond.
Deputies received a tip in September about Paquette pawning several tools – still brand new and in their boxes – at Warrior Pawnshop in Sebastian. A Home Depot corporate investigator told deputies Paquette stole and fraudulently returned merchandise at a Sebastian store branch, authorities said.
The investigator spoke with staff at the Vero Beach store, who said Paquette came to the branch every day and stole items, reports show. Deputies conducted a search through the pawnshop database, which showed that Paquette pawned most of the stolen items.
Deputies arrested Paquette and took him to the county jail. Paquette has an arraignment at 8:30 a.m. Dec. 19, court records show.