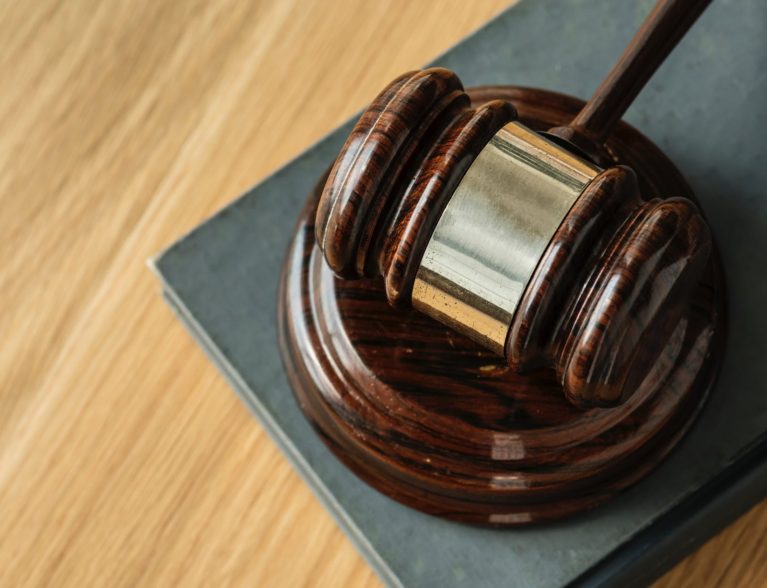 A Vero Beach man accused of shooting his brother dead after a night of heavy drinking and brawling in a home at the Indian River Aerodrome is making his third bid in four years to use Florida's "Stand Your Ground" statute as his defense. He has been charged with first degree murder with a firearm in connection with the Oct. 19, 2014 incident.
Mark Deffendall's second attempt to use the controversial law, was denied by Judge Cynthia L. Cox after a hearing in June.
Undeterred, Deffendall, 43, has now filed an appeal with Florida's Fourth District Court of Appeal, seeking to overturn the judge's decision and gain access to the controversial defense.
Attorney Alan D. Hunt, who is representing Deffendall, and state Attorney Ryan Butler, met briefly with Cox on Nov. 1 to discuss the progress of preparations for Deffendall's trial. Due to the pending appeal of Cox's June decision, there was little to discuss and a new hearing was scheduled for Dec. 20.
Deffendall, who was beaten bloody by his brother in their father's airplane hanger just before the shooting, has been held at the Indian River County Jail without bond since 2014, according to court records.
His case has yet to go to trial.
After his arrest, Deffendall claimed he had acted in self-defense and was protected by the version of Florida's stand your ground law in effect at that time, but he was not allowed to pursue that defense.
The homicide was revisited in June when Deffendall and his attorney sought immunity under Florida's stand your ground statute for the second time, after Florida lawmakers revised the statue, shifting the burden of proof to the State, and Judge Cox granted him a new hearing
Under the revised law, a person is justified in using or threatening to use deadly force if he or she reasonably believes such force is necessary to provide imminent death or great bodily harm. There is no obligation to retreat and a person has the right to stand his or her ground.
Deffendall claims he doesn't remember much of what happened the night his brother was killed, court records reveal. Yet, expert testimony, blood spatter and ballistics show he fired a gun eight times at his brother, Eric Deffendall, starting at the top of the stairs in his father's home and continuing to shoot downstairs in the family's living room.
"Eric was unarmed and hit seven times," Cox wrote in her June 28 opinion denying Deffendall's request to use the defense. "He retreated. He was bleeding and seriously wounded, and his brother followed him."
Cox added: "If the defendant cannot recollect whether his brother used or threatened to use deadly force, there can be no showing such force was necessary to prevent imminent death or great bodily harm."
Now the appeals court will have to decide if Cox was correct or if Deffendall can defend himself using the revised stand your ground law.