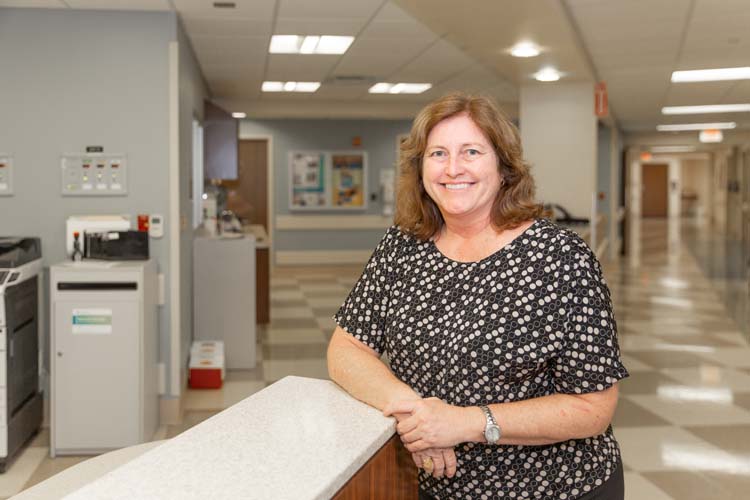 Hospitals and outside surgery centers nationwide have been scrambling recently to get joint replacement patients out the door as fast as possible to cut costs and conform to new Medicare guidelines.
But how fast is too fast?
In January of this year Medicare began allowing total knee replacements as an "outpatient procedure," with some patients spending as little as eight hours under medical care for what is still a major operation that involves sawing off bones and installing large mechanical parts in the body.
Despite the new outpatient classification, Sebastian River Medical Center Director of Orthopedics Lisa Cox seems intent on taking a somewhat more cautious approach.
"We want to reduce the length of stay," Cox says firmly, "but we're certainly not going to reduce the length of stay at the cost of quality or patient care."
To help enhance patient care, Cox and her orthopedic team just launched a new online program for joint replacement patients called JointCoach.
As anyone who's ever undergone any major surgery already knows, it's often what the patient doesn't know, or didn't plan for, that can make recovery much harder than it needs to be.
SRMC's new online tool offers patients the opportunity to communicate with the orthopedic staff before surgery, during recovery and for up to a year afterward.
"Basically," Cox explains, "a lot of the information and education the patient was either receiving on a piece of paper, or in our big guide book or verbally, they now can have delivered right to their computer, iPad or phone, whichever is their choice."
Perhaps more importantly, JointCoach is a two-way street.
Patients can ask their surgical team questions before and after surgery, and arrange for family members or caregivers to receive copies of their appointments schedule and rehab routine and schedule. They also can view and review interactive videos and other instructional and educational materials any time they want, manage and track their rehab progress, and use the site's extensive library to help answer additional questions.
They can even manage their medications online.
The hospital, in return, can also learn valuable information that will help the patient prepare for both surgery and rehab.
"We can find out about their home situation," Cox says. "How many stairs do they have in their home? Do they have a walker? Do they need one? Those are some of the things we need to know so that we can take better care of them."
Of course, since many of today's seniors didn't grow up in "the information age" and sometimes find computers and cellphones a tad daunting, it's only fair to ask how easy this online service is to use. Cox has a ready answer.
"I can tell you," she says with a hint of pride, "out of the 40 people I signed up during the last week, not one of them has had any difficulty. It's very user-friendly."
And before someone brings up Cambridge Analytics and Facebook, thanks to the Health Insurance Portability and Accountability Act or HIPAA, patients don't need to worry about their personal information being sold, transferred or otherwise marketed to outside groups. Strict federal laws are already in place to prevent that.
Currently, on average, knee replacement patients spend between one and three days in the hospital. Patients who have hip replacements, which are not covered by Medicare's new outpatient rule, can often go home after only one day.
Regardless of the length of the hospital stay, Cox is confident JointCoach can and will make the post-operative phase of joint replacement easier. And safer.
"We can also follow them afterwards," she says. "The day after they leave, and then daily for four days, and then every other day for about a week and a half. We can send them check-in and check-out forms, or just ask, 'Hey, how are you feeling today?'"
Lisa Cox is the director of orthopedics at the Sebastian River Medical Center. The phone number is 772-581-7905.