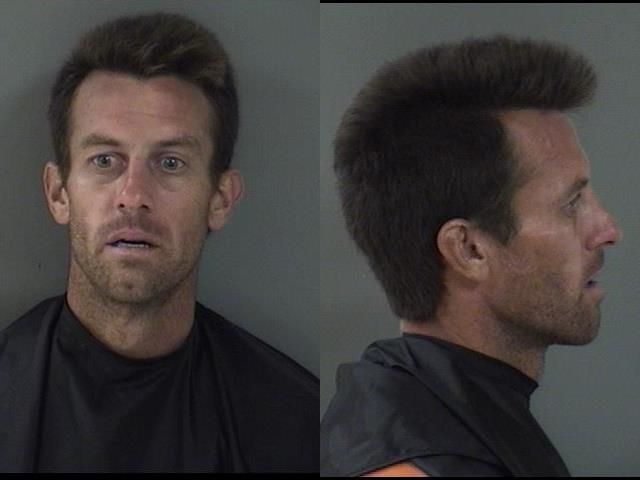 INDIAN RIVER COUNTY — A 32-year-old man suspected of having powdered morphine in a container told deputies the substance was "only pre-workout," authorities said.
Lester Roy Wagner, of the 700 block of Periwinkle Drive, Sebastian, was charged with trafficking in a controlled substance. He is being held at the Indian River County Jail on $25,000 bond.
A deputy approached a van parked in front of a building about 4:30 a.m. Sunday in the 2400 block of 43rd Street. The deputy knew the building was abandoned and that there were recent burglaries in the area.
The deputy spoke with the driver, later identified as Wagner. Deputies searched Wagner, who was sweating heavily, and found marks on his right arm and hand indicating he was using drugs through injection, an arrest report shows.
Deputies searched the van and found a capped syringe, silver spoon and pieces of marijuana, authorities said. Deputies also found a white container with blue powder mixed with a brownish gray powder, which weighed about 80 grams.
The brown powder tested positive for morphine, a powerful pain reliever drug. Wagner told the deputy the substance was only a pre-workout powder, but could not say the brand or where he purchased it.
Pre-workout supplements are used to increase workout performance and efficiency, health officials said.
Wagner was arrested and taken to the county jail for booking. He has an arraignment at 8:30 a.m. May 23, court records show.