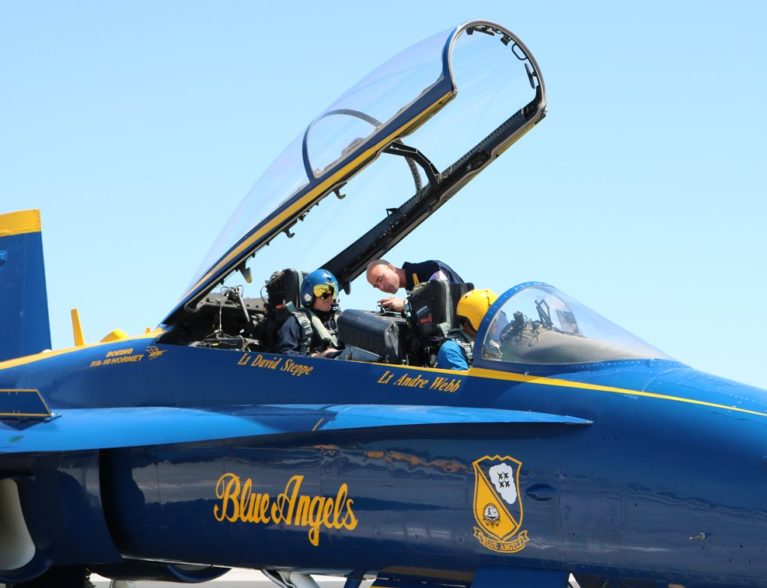 Time for takeoff.
Schools Superintendent Mark Rendell took flight with Lt. Andre Webb of the Blue Angels at 1 p.m. Wednesday in what officials said was a "once in a lifetime experience" for him. Rendell and Webb took many twists and turns during the 45 minute flight at the Vero Beach Regional Airport, 3400 Cherokee Road.
"Everyone was super excited and cheering when the plane took off," School District of Indian River County spokeswoman Cristen McMillan said. "It was a dream come true for him. It's exhilarating."
The aircraft reached speeds of "7G's" in G-force, officials said. G-force is a force the body experiences as a result of rapid acceleration or gravity.
Rendell, who has previous military experience, was level headed during the flight, McMillan said. Webb said Rendell tolerated the speeds and was a great passenger, according to officials.
After the flight, Webb presented Rendell with a picture of the Blue Angels U.S. Navy flight demonstration squadron in one of their formations, officials said. The picture was signed by all of the pilots.
Photos by School District of Indian River County