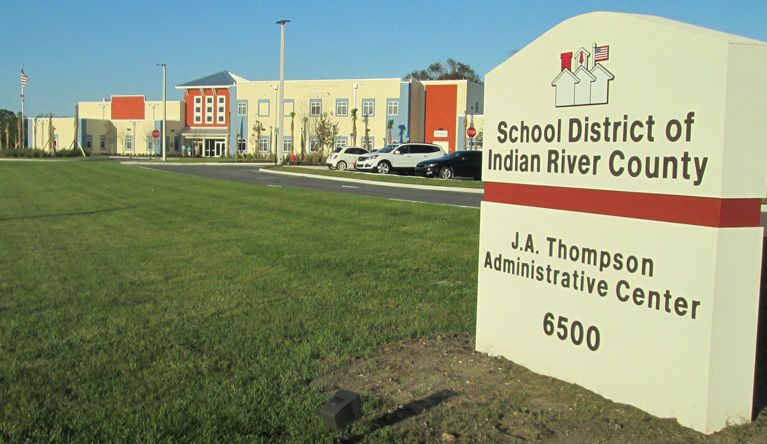 Teachers throughout Indian River County are making a high impact at local schools, according to the Florida Department of Education.
The department recently named 53 local instructors as "Florida High Impact Teachers."
"This group serves as a small representative sample of the outstanding teachers here in Indian River County," said Schools Superintendent Mark Rendell in a statement. "We congratulate each of them for the positive difference they are making in the lives of their students."
School Board Chairman Shawn Frost said the 53 stand out teachers are key contributors to improvement at local schools.
"Congratulations to the honorees, you've made us all #SDIRCproud," he said.
Commissioner of Education Pam Stewart said in a statement, " We know more than we have ever known about the impact teaching has on student outcomes. With this knowledge comes the opportunity to celebrate successes and to support all educators in their journey to become more effective in the classroom. That starts by recognizing you."
Here is a list of the High Impact Teachers for Indian River County
1. Adams, Carrie
2. Asselin, Rhonda
3. Auger, Kim
4. Baker, Julie
5. Barentine, Amy
6. Bartholomew, Marianne
7. Bortolotti, Terri
8. Brandes, Tamara
9. Burns, Simmie
10. Castillo, Chelsea
11. Clements, Kimberly
12. Coyle, Deborah
13. Creech, Deirdre
14. Daulby, William
15. Davis, Kerrie
16. Decaro, Jacki
17. Demsick, John-Peter
18. Devarney, Chester
19. Embrey, Kaitlin
20. Francischine, Alexandra
21. Gamez, Aleida
22. Hall, Jennifer
23. Hoag, Elizabeth
24. Houseknecht, Amy
25. Jones, Pamela
26. Lorance, Destiny
27. Maldonado, Summer
28. Maloney, Heidi
29. Mccart, Antoinette
30. Mccarty, Joanne
31. Miller, Stacey
32. Morrow, Jennifer
33. Nehf, Nicole
34. Novelli, Lisa
35. O'bryan, Susan
36. Patterson, Ataaba
37. Pervola, Pamela
38. Phillips, Carin
39. Pianelli, Kristin
40. Post, Joshua
41. Reeves, Patricia
42. Rhue, Julie
43. Ridlen, Susan
44. Rieck, Lisa
45. Rubio, Martha
46. Sanderson, Libby
47. Sanderson, Mary
48. Sarnoski, Donna
49. Slade, Kimberly
50. Smith, Lyn
51. Trax, Elizabeth
52. Wilson, Jonathan
53. Wynn, Beth