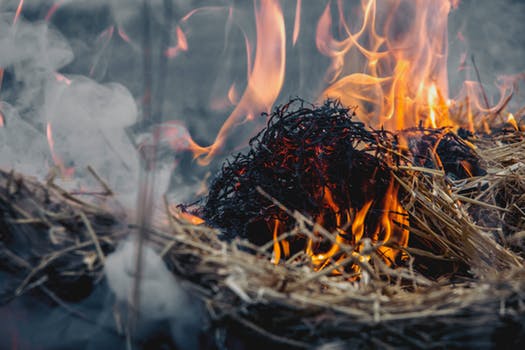 Update 2 p.m. – Forthcoming weather conditions have led officials to cancel a prescribed burn planned for St. Sebastian River Preserve State Park.
The burn, which was scheduled from 10 a.m. to about 2 p.m. Monday, was cancelled because of a low visibility factor possible for tonight and early tomorrow, said park manager Dylan E. Gavagni.
"We were looking at the (conditions for) the night of and the day after," said Gavagni of the decision to cancel the burn.
Contributing factors to the low visibility for motorists include fog and smoke on the roadways, Gavagni said.
"There will not be enough wind to carry the smoke," Gavagni said. "It will be difficult to see."
Earlier story
INDIAN RIVER COUNTY – The Florida Department of Environmental Protection's St. Sebastian River Preserve in Fellsmere and Sebastian will conduct a prescribed burn today, weather permitting.
The prescribed burn will consist of approximately 100 acres of pine uplands, in the immediate vicinity of Exit 156 at County Road 512 and Interstate 95. Prescribed fires are only conducted when weather parameters are suitable. The final decision to burn is made daily, after reviewing the Predicted Fire Weather forecast for that particular day and after obtaining a burn authorization from the Florida Forest Service.
Prescribed burning mimics natural fire cycles to restore healthy forests and natural communities, reduce undergrowth that accumulates over time and decreases the potential for wildfire. Burned lands experience an increase in native wildflowers, birds and other wildlife.
For more information on Florida's award-winning state parks, visit www.FloridaStateParks.org. To learn more about prescribed burning, visit www.goodfires.org.