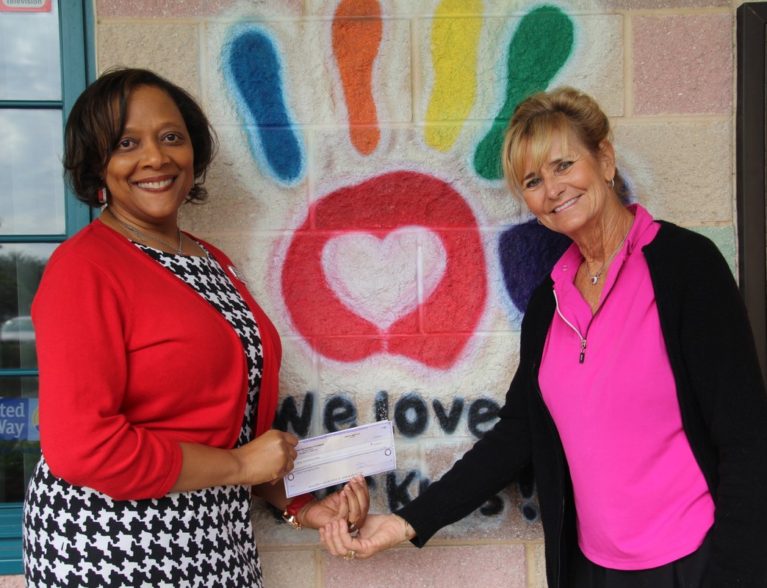 GIFFORD — The Gifford Youth Achievement Center recently received a $2,000 grant for new classes in an effort to instill healthy cooking and eating habits in children at an early age, officials said.
"(Students) will learn the impact of unhealthy eating and build life-long skills toward healthy eating and cooking," said GYAC Executive Director Angelia Perry. "They'll learn the benefits of eating healthy foods and preparing them so that when they're 40 and 50 years old, they won't have health issue complications."
Sally Fish of the Mardy Fish Children's Foundation presented Perry with the check on Thursday. The new classes are expected to begin this Spring, but an official start date has not been confirmed.
Instruction for the classes will be provided through a partnership with the GYAC and the nonprofit organization Growing Healthy Kids.
The black community has a high prevalence of diabetes and childhood obesity, Perry said. With the majority of students at the GYAC being black, Perry said she wants to get this information on healthy eating and cooking to them as soon as possible.
GYAC Public Relations Director Freddie Woolfork said Perry is a very detailed person and has a holistic approach to nurturing the minds, bodies and souls of students.
"Not only does she know that education is important, but also eating and exercising properly," Woolfork said. "You have to take care of all three parts to be a well-rounded individual."
Perry said about 180 students are currently enrolled in the after school program at the GYAC, located at 4875 43rd Ave. The center is open to all schools in the county and currently serves 22 schools with students from kindergarten through high school.