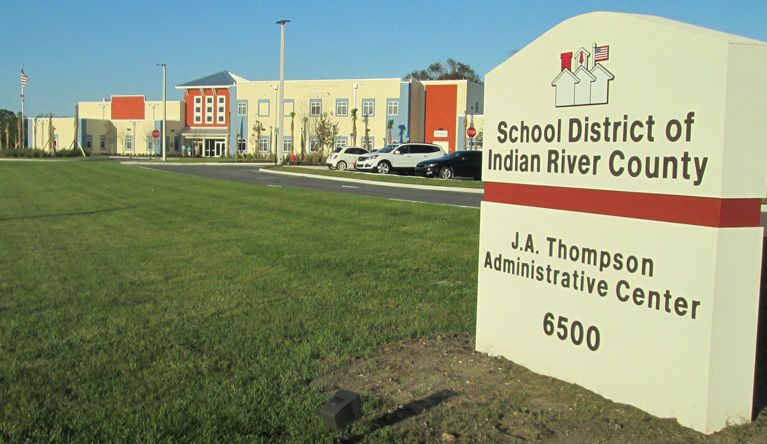 INDIAN RIVER COUNTY – The Indian River County School District has been paying 60-percent more than the average paid by other districts for workers compensation insurance, according to School Board Chairperson Charles Searcy, meaning the district has squandered hundreds of thousands in taxpayer funds.
Searcy made the claim at an August school district business meeting. Assistant Superintendent Carter Morrison and insurance company executives elaborated at an October workshop. Both said the excessive expenditures were due to poor oversight by the district.
Twice in recent years, the district has gotten rid of employees trained and tasked to oversee workers compensation claims, resulting in higher claims that then led to higher premiums.
Morrison, who oversees financial services, seemed most concerned in his presentation to avoid blame for the problem, pointing out several times that he was given responsibility for risk-management oversight only recently. He said Assistant Superintendent William Fritz handled insurance-related matters for five years until he was asked to resign in July.
The district purchases workers' compensation, as well as other insurance, from South Central Education Risk Management Pool, a consortium that includes five other school districts. The group employs Ascension Inc. to provide workers compensation insurance for the districts' employees.
In their report to the school board on Oct. 24, Ascension President Tim McCreary and Loss Control Supervisor Keith Nelson said premiums for workers' compensation have dropped an average of 56 percent since 2003, including a 16 percent drop over the last two years, but that the district's premiums have gone up during the same period, jumping from $966,000 in 2013 to nearly $1.4 million this year.
The exact extent of waste is not clear because the district and Ascension have provided different sets of figures, but it is clear claims payouts have fluctuated wildly, staying low when a district administrator was assigned to oversee the program and skyrocketing when oversight was lacking.
Until 2011, the district had a risk manager, paid about $110,000 a year, who oversaw workman's compensation payouts, which totaled $665,000 over the 2010-11 fiscal year. After then-Superintendent Fran Adams eliminated the position, the district's claims jumped to $1.3 million the following year and $1.5 million the year after that.
In 2014-15, Fritz hired an insurance specialist for about $65,000, whose duties included school safety and workers' compensation. Claims dropped to $806,000 that year, but then a district salary study determined insurance specialists should be paid $55,000 and the position has been vacant on and off for two years.
With less oversight, claims payouts jumped to $2.24 million in 2015-16, according to Ascension, which drove up premiums.