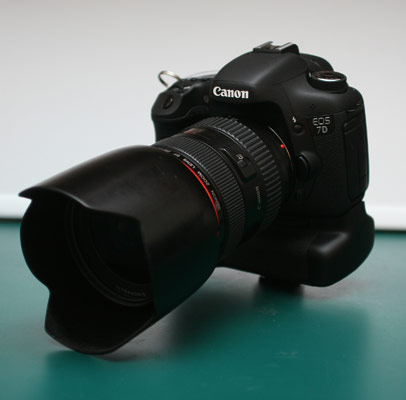 Today I received my new camera, finally replacing my older main one that had served me for nine years.
It was a sad event realizing I would most likely never again shoot with this camera one that has captured so much happiness and sadness. After mourning the shelving of my Canon 1D, I called "Digi," and complaining to co-workers about slow my secondary camera is, I finally bought the Canon 7D.
It's really marvelous what they've done with the newer cameras.
The 7D, which I have just settled on "Max" for its name, has the capability of shooting full HD video with a flick of a switch.
Max has the same frames per second that Digi had, which I'm happy about, especially when it comes to sports photography.
I'm very thankful to be back to shooting with two cameras again.
As we all start this New Year, let us try to do better than the year before with a positive outlook towards every day.