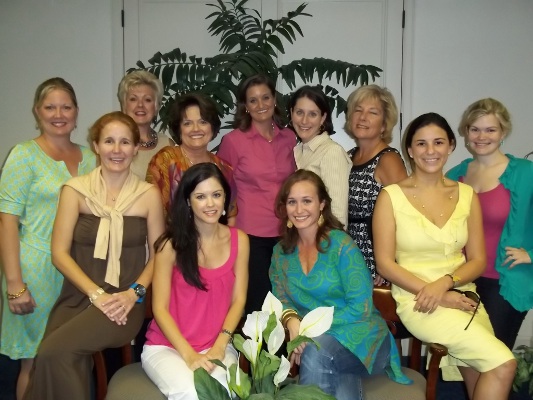 VERO BEACH — Children's Home Society of Florida Treasure Coast Division recently announced that it has combined two of its signature events into one end-of-season extravaganza which will be held on Saturday, April 16 at Rock City Gardens in Wabasso.
"Rockin' Vero Beach," which was founded 10 years ago, was typically held in a late January/early February timeframe, while "Tumba La Casa" ("Bring Down the House") was held in late spring.  Beginning with the 2011 social season, the best of both events will be combined for a single celebration under the Tumba La Casa brand.
The mid-April event will feature the exciting vibrant musical entertainment, silent and live auctions, fun drawing and delicious food that both events have been known for.  There will also be an additional VIP package option for those who would like exclusive perks such as reserved seating and a gourmet dinner and cocktails served tableside.
"Because our base of support has flourished over the past few years and includes a broad range of ages, we decided to combine our events into one signature event that would celebrate the end of the social season with pricing and participation options that would appeal to multiple age groups." explained Marta Schneider, Chairman, Children's Home Society Treasure Coast Division Indian River County Board of Directors.  "We surveyed some of last year's event attendees, our board members and sponsors and they were very supportive of this consolidation."
Co-chairing the 2011 event are Abby D'Haessler and Melissa Shine, board member and co-chair of the CHS Indian River County Fund Development Committee. Other committee members include: Marta Schneider, Melissa Shine, Dr. Susan Fries, Wendy Shafranski, Georgia Irish, Tiffany Starr, Amanda Pfennig, Abby D'Haeseleer, Ashley Bona, Angela Waldrop, Bekah Conti, Elizabeth Sorensen, Amanda Robinson, Sara Beth Turkaj, Navini Coakley, Kate Pokorny, Tara Trennepohl and Dee Benjamin.
For sponsorship information or to receive an invitation, call Dee Benjamin at 772-778-6340, ext. 225 or email dee.Benjamin@chsfl.org.