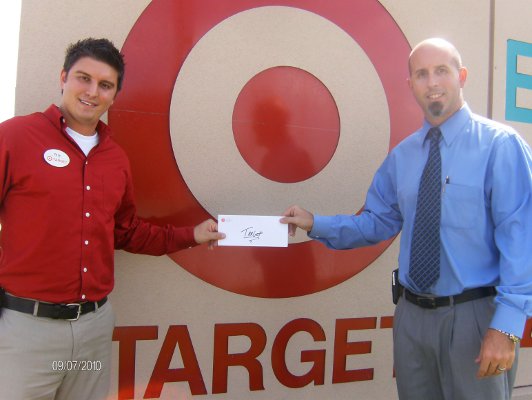 VERO BEACH –The Salvation Army of Indian River County received a $4,000 grant from Target to help fund its After School Music Program, which provides music and creative arts and culture activities for children in the Indian River County community.
This program not only provides exposure to music and the arts it also  affords the youth The Salvation Army serves a positive vehicle for self-discovery and self-expression through their preparation and participation in the program's community band concerts and vocal recitals.
It's the financial support from our community and organizations like Target that has helped sustain and improve the After School Music Program for the past two years.
To learn more about the program and how to help, get involved and volunteer call The Salvation Army of IRC at (772) 978-0265.