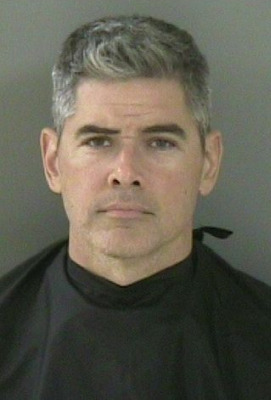 INDIAN RIVER COUNTY — A contractor already facing fraud charges from one project on Marsh Island off Wabasso bridge has again been charged with misappropriating funds from a second project in the same community.
Stephen Michael McKenzie, of Rockledge, is out of jail on $800,000 bond after authorities arrested him on felony warrants for misapplication of construction funds more than $100,000, first degree grand theft, and forging bank bills or promissory notes.
McKenzie is the same contractor arrested late last year for misspending more than $1 million of an investor's money on a home a few lots down from the current case.
As in the 2009 case, McKenzie was hired by an investor who wanted him to build a spec home. They, with a third party, would then sell the home and split the proceeds three ways.
McKenzie began work on the home in April 2007. By June 2009, the victim began to suspect something was not right with the finances and fired McKenzie, according to the warrant affidavit.
McKenzie falsified invoices he submitted to the bank to make draws on the established line of credit, according to the report. In one case, he drew down $50,000 for what should have been a $5,000 invoice for doors and windows, the report states.
In another instance, McKenzie submitted a $7,700 invoice for the installation of electrical outlets. The area of that construction work showed no evidence of electrical outlets having been installed, according to the report.
Investigators went through numerous invoices, confirming them with the companies that had supposedly supplied them. In one case, a company in question for a nearly $22,000 invoice told investigators that while it had done work for McKenzie in the past, it had not been hired to do any work for McKenzie on this particular project.
After reviewing McKenzie's STS Construction Corporation operating account with a bank, authorities found that there had been wire transfers out of the construction account to various entities, including BMW Bank, Mercedes Benz, GMAC Auto Payment, Bank of America Mortgage, and miscellaneous credit card companies, according to the report.
How much was sent to each business and what part, if any, came from the victim's investment project was not included in the nine-page report.