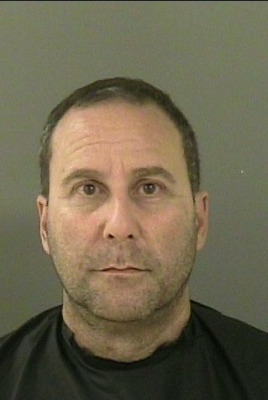 VERO BEACH — An Orlando man is being held on more than $100,000 bond at the Indian River County jail after authorities say he passed eight fake $100 bills at the Vero Beach Walmart in exchange for $100 gift cards.
The Indian River County Sheriff's Office arrested Jose Casanova, 50, on Feb. 4, about a month and a half after Walmart officials discovered the converted $5 bills. According to the Sheriff's Office, Casanova went to the store on Dec. 16 and purchased seven gift cards with $100 bills and then went to another cashier to buy six more gift cards with six $100 bills.
While finishing the second transaction, the cashier began examining the bills at which time Casanova took five of the bills back and returned all but one gift card and then left the store.
The remaining eight $100 bills were taken to the cash office where staff members inspected the money and found that several of them had the same serial numbers and that the Abraham Lincoln watermark was visible when held to the light. Also, the security strip that runs through the bills was printed with the word "Five" on it – indicating that the $100 bills were really $5 bills, according to the Sheriff's Office.
Casanova's visit to the Vero Beach Walmart was not his first, according to the authorities. The Port St. Lucie Police Department identified Casanova as a suspect for passing 18 counterfeit $100 at their city's Walmart, and 11 fake bills at the Ft. Pierce Walmart.
The serial numbers on the Vero Beach phony bills matched those on the bills in the other cases, according to the Sheriff's Office.
Casanova faces eight felony charges of uttering a forged bill and a felony charge of third degree grand theft in Indian River County.