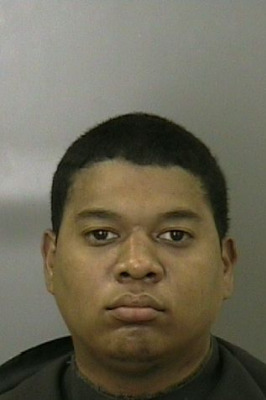 VERO BEACH – The conviction of 29-year-old Anthony Baines will continue to stand, the Fourth District Court of Appeal recently decided. Baines is in state prison serving multiple life sentences stemming from a high-speed crash that killed a Vero Beach couple, seriously injured their daughter and killed their unborn grandchild in November 2005.
Baines tried unsuccessfully to argue that the state's prosecution failed to prove an unbroken chain of circumstances between the fatal car crash and the shooting he was involved in less than an hour before, according to court records.
"Even though the state could not account for the defendant's every action between the two events, the state introduced sufficient evidence to prove that the defendant was escaping from the shooting when he caused the crash," the records state.
The appellate judges ruled that the break in the chain of sequences was "relatively short – approximately 46 minutes – and it was unnecessary for the state to account for every moment of Baine's actions.
"The crash was a predictable result of the defendant's escape from the shooting. Therefore, we affirm the defendant's felony murder convictions," the judges wrote.
The state proved in its prosecution that Baines had been involved in two shootings at various bars during the evening hours of Nov. 22, 2005, and that he was fleeing from authorities when he crashed into the Stalquist family near Interstate 95 and State Road 60 in the early hours of Nov. 23.
The crash killed Per and Kersti Stalquist, and seriously injured their daughter, Petra Blackman. Blackman's injuries resulted in the death of her unborn child.
Baines was sentenced to five life sentences – one each for the three killed in the crash, and another each for attempted felony murder of Blackman and attempted second degree murder of Oliver Delacruz.
Baines shot Delacruz multiple times at what was then Lenny's Lounge at SR 60 and 43rd Avenue. None of the shots was fatal.