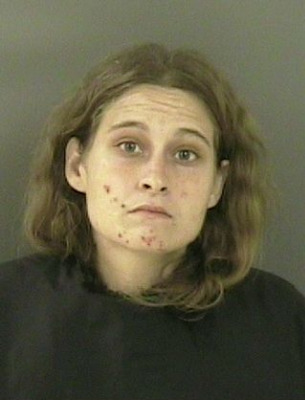 VERO BEACH — Sebastian Police, with assistance from DEA and MACE units, arrested three people in connection to an oxycodone trafficking ring. Combined, the three are being held at the county jail on more than $400,000 bond.
In all, officials collected more than 60 grams worth of oxycodone and Alprazolam.
A Drug Enforcement Agency Task Force Officer received a tip from a reliable Sebastian Police confidential source that a drug buy was going to be taking place at one of the suspect's homes in Vero Beach.
The tipster said that Stephen Decker, of Sebastian, would be at Vero Beach resident Kelly Nelson's home, where the buy would happen. According to the arrest report, the tipster told authorities that Nelson is a "sponsor" for Decker.
As a sponsor, Nelson pays for Decker to go to medical clinics to get prescriptions for oxycodone and other drugs. In exchange, Decker gives Nelson a portion of the pills, which she then sells, according to the report.
After her arrest, Nelson told investigators that she made between $500 and $1,000 from the illegal sale of oxycodone and Alprazolam, the arrest report states.
Officials staked out Nelson's home and saw Decker leave Nelson's house and get into a waiting vehicle. An investigator made a traffic stop and received permission from the driver – who was not arrested in connection to the case – to search the vehicle, finding a stash of pills belonging to Decker.
Decker told the investigator that Nelson gave him $680 to pay for his medical appointment and to purchase the prescription drugs, the report states. He also said that he gave Nelson between 130 and 140 oxycodone pills as payment for her sponsoring him.
At the time Decker left Nelson's home, another vehicle also left the scene. Another investigator pulled over that vehicle and arrested Mike Novakowski for purchasing and possessing oxycodone.
After arresting the two men in the separate vehicles, authorities then arrested Nelson. Officials found between 100 and 200 hydrocodone pills, 200 to 300 Alprazolam pills, marijuana, and multiple other pills that were not identified at the time of her arrest, according to the arrest report.
Investigators also found numerous pieces of drug paraphernalia, including a marijuana pipe, used syringes, oxycodone-coated spoons, and a tourniquet, the report states.
Nelson, 23, of 1236 15th Ave., Vero Beach, is being held at the county jail on $285,500 bond for charges of trafficking in oxycodone, possession and sale of Alprazolam, and misdemeanor possession of marijuana under 20 grams, according to her arrest report.
Stephen G. Decker, 22, of 901 Bermuda Ave., Sebastian, is in jail on $135,000 bond and is charged with oxycodone trafficking and possession and sale of Alprazolam, his report states.
Michael Novakowski, 22, of 6226 6th Place, Vero Beach, is being held on $20,000 bond. His charges include possession and purchase of oxycodone, according to his arrest report.