Emmet Cahill, Irish Tenor and Star of Celtic Thunder, in Concert in Vero Beach on March 8
March 8, 2020 @ 3:00 pm

-

4:30 pm

$19 – $49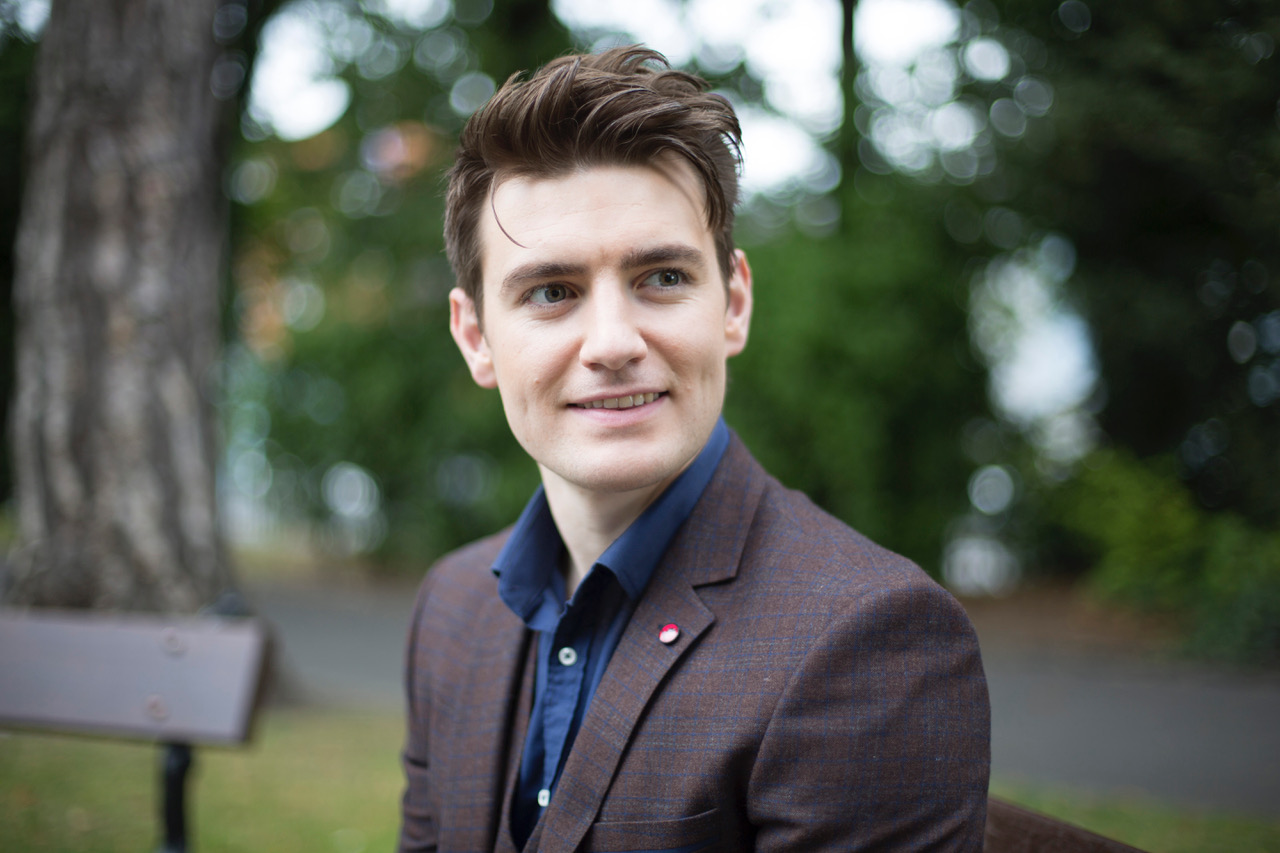 Emmet Cahill, widely regarded as "Ireland's most exciting young tenor" and star of the PBS Irish music phenomenon Celtic Thunder, will be in concert at Vero Beach High School Performing Arts Center on Sunday, March 8 at 3:00 p.m.
The concert will feature traditional classics from the Emerald Isle, including "Danny Boy" and "That's an Irish Lullaby," as well as Broadway and movie favorites ("Bring Him Home," "Moon River"), nostalgic favorites ("Dream a Little Dream of Me") and more. Cahill will also take audience requests during the popular "song request medley" segment of the concert.
Joining Cahill will be the Emerald String Quartet. Seamus Brett, Celtic Thunder's assistant musical director, will accompany Cahill on the piano.
"Seamus is brilliant," marvels Cahill. "He's performed for many Irish presidents, on national television in Ireland and beyond and with the Irish theatrical show Riverdance. You'll see for himself his incredible piano playing, especially during the audience request medley!"
Cahill says, "I like to perform songs that have humanity to them, that tell a story. People want to feel connected to what I'm doing. They want to go away feeling that they've had an experience themselves. Through my songs and my stories, I want to make the audience laugh and cry."
The 29-year-old from Mullingar, County Westmeath, Ireland has been a principal vocalist with Celtic Thunder since 2011, performing in over 700 shows across the United States, Canada, Australia and Ireland. Celtic Thunder have sold well over 3 million albums worldwide over the last eleven years, with 15 albums reaching number one on the "Billboard" World Music Album charts.
Growing up in a musical household, pursuing a career in music was a natural path for Cahill to take. At five years old, his father, an accomplished musician, began teaching Cahill his first music lessons, leading to a 5-year Schola Cantorum music scholarship at his local secondary school, where he studied voice, organ, piano and violin.
Reflecting on his early education, Cahill comments, "It was in the cathedral of my hometown in Mullingar that I first learned how to sing and perform in public."
Awards and accolades include being named "Tenor of the Year" by the Irish Music Association in 2013, "Most Promising Young Tenor" by the John McCormack Society in 2010 and "Most Promising Young Singer" as an opera student at the prestigious Royal Irish Academy of Music in Dublin.
In the five years that Cahill has toured as a solo artist, he's hit many milestones, including performing to a sold-out audience at New York's Carnegie Hall in 2018. Cahill's debut orchestral album, "Emmet Cahill's Ireland," a compilation of traditional Irish songs and ballads was released in 2017. Accompanied by the National Symphony of Ireland and released on the Sony Music USA label, it went to number one on the Amazon, iTunes and "Billboard" World Music Album charts.
He has been a featured guest artist with several U.S. symphonies including Space Coast Symphony Orchestra. In 2017 Cahill had the honor of opening the New York City St. Patrick's Day Parade with a tender rendition of "Danny Boy." Last year on this most celebrated day for the Irish, he was invited to sing at the famed St. Patrick's Cathedral in New York City.
"I was in Vero Beach two years ago performing with Space Coast Symphony Orchestra and had a wonderful time. I'm so looking forward to coming back here again. I'll be asking the audience to sing along with me – so have those voices ready and warmed up!"
Tickets are $19 for students and $49 for adults and may be purchased online at https://indianriverschools.tix.com/Event.aspx?EventCode=1171636 or at the door. Vero Beach High School Performing Arts Center is located at 1707 16th Street in Vero Beach.