ChamberFest returns to Vero Beach
January 20, 2020

-

January 26, 2020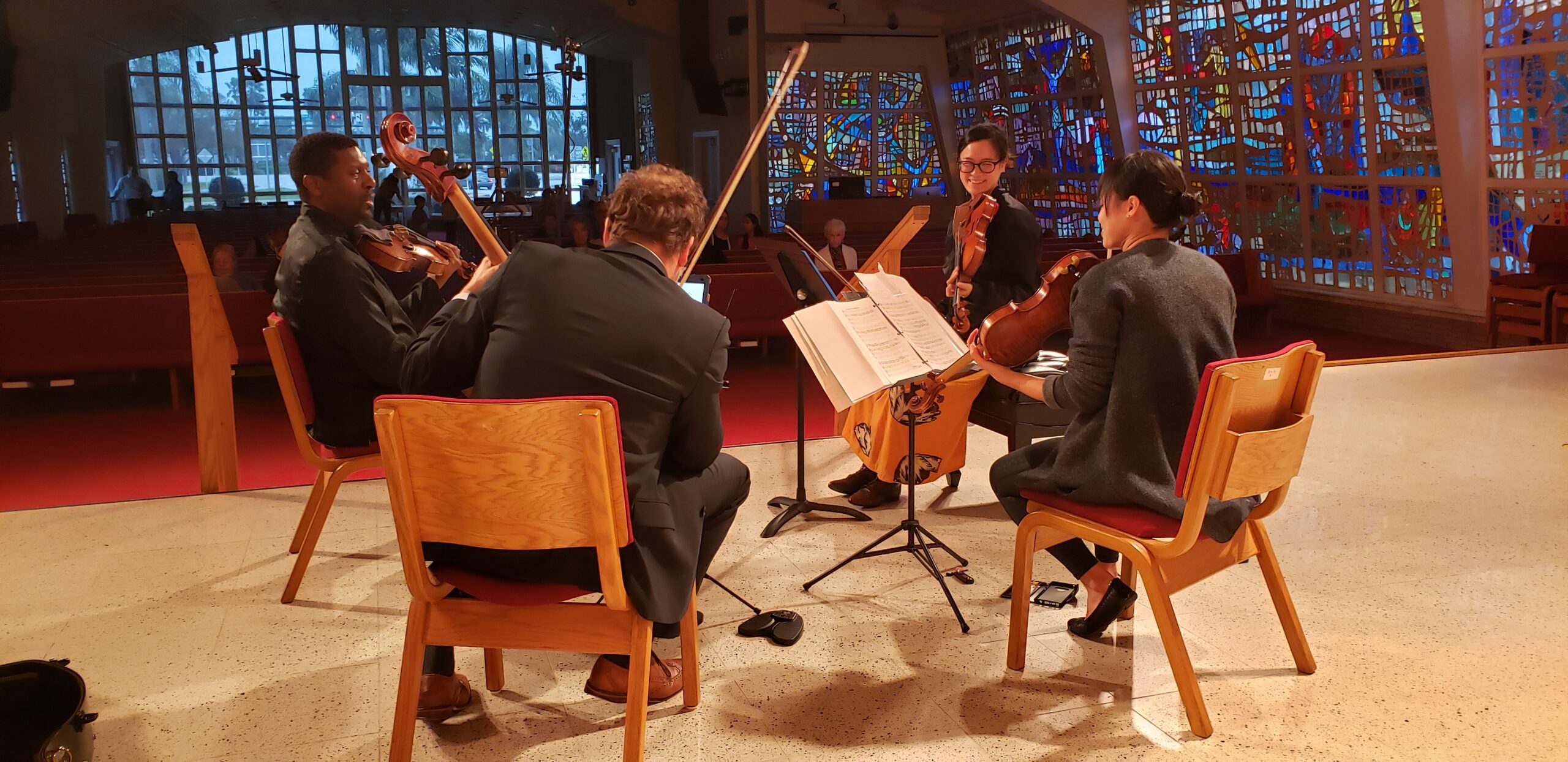 ChamberFest returns to First Presbyterian Church of Vero Beach from January 20-26, 2020. Public performances are Saturday, January 25, and Sunday, January 26, both at 4:00pm in the sanctuary at 520 Royal Palm Boulevard. All performances are free to the community and a $10 donation is suggested to benefit the Vero Beach High School Orchestral program.
ChamberFest is an annual chamber music festival that integrates world-class chamber music performances with engaging hands-on workshops and thought-provoking discussions. This year the festival artists hail from the US, Canada, Israel and Germany, and are recipients of numerous coveted awards from international organizations such as the Primrose International Viola Competition, the Aviv Cello Competition, Concert Artists Guild, Chamber Music America and the ProMusica Foundation.
The performance on Saturday, January 25, at 4:00pm features chamber music collaborations by professional Festival Artists including Artistic Director Jessica Tong, Molly Carr, Oded Hadar, Amadi Azikiwe and Tobias Werner.
Sunday, January 26, at 4:00pm will include a joint performance with Vero Beach High School Orchestral students and the Festival Artists. The concert will end with a community sight-reading party, where audience members who play string or wind instruments can bring their instrument to join in with the Festival Artists and students on a large ensemble piece.
Local musicians who are interested in becoming participants in the Adult Amateur Weekend workshop may sign up at: http://www.musicbeyondthechamber.org, contact Jessica Tong at info@musicbeyondthechamber.org, or call (832) 372-3286. The participant registration fee is $220.
Through curated interactive lectures for the entire community, educational seminars for talented young students, a weekend amateur chamber music intensive workshop, and intimate performances by internationally acclaimed artists, ChamberFest seeks to break down the formal barriers between artists and amateurs and encourages a discussion about the interconnectedness of music with the world-at-large.
Additionally, after the final concert on Sunday, the church will be hosting an Opening Reception for the 3rd Anniversary Art Show in the Galleries at First Pres (throughout campus) at 5pm. Light refreshments will be provided. The reception will be followed by The Gainesville Brass Quintet in concert at 6pm in the sanctuary. A suggested donation of $10 will be accepted for the concert.
For more information on music and arts events at First Presbyterian Church, please contact Ginger Lagemann, Music and Arts Administrator, at (772) 562-9088 or Ginger@firstpresvero.org.